Seulgi Kang, the main dancer and lead vocalist of Kpop Girls Group Red Velvet and the SM Entertainment super group Got The Beat, has been one of the most loved artists on Instagram. Her Instagram hi_sseulgi has 12.4 million followers, and she is often praised for her natural beauty in the photos she uploads.
Fans call Seulgi an Instagram Girlfriend for having aesthetic and candid photos looking like she has a date. In one of the episodes of Weekly Idol, Seulgi said that her family took those photos. Then, she teaches the viewers how to pose to achieve the kind of casual shots.
INSTAGRAM RAID: RV Seulgi is giving us girlfriend vibes
Have you ever dreamt of dating Seulgi? Well, this is what Seulgi will look like on your date.
Date Night
These photos of Seulgi straight out from a film camera looks very genuine. The first one seems like she happens to look at the camera behind, while the second photo shows her cuteness, highlighting her bubbly cheeks.
In an interview with Marie Claire, Seulg explains how she takes her photos in different scenarios. When she is with her friends and families, she likes doing cute things and making pictures in a fun way. Meanwhile, she tries to express her internal charisma while on a professional photo shoot.
Park Date
Seulgi enjoys going to parks where she can also take many photos. The artist is not just good at performing, drawing, and taking photographs with her film camera.
These photos are from Switzerland during their group's visit as tourism ambassadors.
City Date
In these photos of Seulgi, whoever she is with looks like she is comfortable.
She looks sincerely happy in the first photo and goes a little goofy in the second one; definitely, a date you cannot resists. In real life, according to Seulgi's friends and the fans she interacted with, the artist has a very gentle and pure personality.
Adventure Date
Well, taking Seulgi out of the city date with an adventure escapade will surely be one of a kind. Her natural beauty resonates with picturesque nature.
In one of the episodes of Battle Trip, Seulgi went paragliding in the Alps in Austria. They are 1,288 meters above sea level in the Alps, she was afraid at first, but she then enjoyed the majestic views over the Alps.
Food Date
Seulgi looks so adorable in these photos while eating and drinking milk. She is not picky about where you would take her to eat as long as you will not force her to eat vegetables.
In an episode of JTBC'S Knowing Brothers, Seulgi confessed that she hardly eats vegetables. Her favorite foods are bread, meat,  braised spicy chicken, chocolate, ramen, soy sauce, rice, and eggs. 
 A Girl Crush
Seulgi is one of the versatile artists in the KPOP Industry; she is an all-rounder in terms of singing and dancing. Her talents were plausible; she often collaborated with other artists from different companies.
Seulgi collaborated with GOT7's BamBam, Mamamoo's Moonbyul, Soloist Sunmi, Gfriend's SinB, G-Idle's Soyeon, Soloist Chunga, and more. She is not only a cute figure on Instagram and fierce in her performances; she always makes sure to work hard on everything she does.
Get yourself a girlfriend like Seulgi!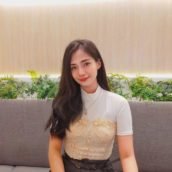 Veronica Louis Gannaban
Nica is a resin artist, watercolor painter, and writer. She loves putting art into life because it feels liberating. She believes that the most powerful form of art is through words, for it can set us free. Her life is sweeter than fiction because of Taylor Swift's music, fur babies, and chick flick movies.