Alturas Group unveils new blueprint for sustainable development in Southeast Asia in development in Bohol, Philippines
Conglomerate invests 25 billion pesos (USD477 million) in once-in-a-generation 57-hectare mixed-use community development conceptualised by global leaders in sustainability and master-planning
Leading Philippine conglomerate Alturas Group has unveiled a bold new vision for development on the island of Bohol with the launch of Panglao Shores, a 57-hectare mixed-use project that marks sustainability, community and local culture as its guiding principles.
The storied project was born from humble beginnings. Moreover, the pandemic created many challenges for businesses and led to hardship and layoffs. Alturas retained all staff however, repurposing them into sometimes unfamiliar roles as they built South Farm to support local communities. 
Over time it became a sustainability incubator, a place to meet, practice, experiment and cultivate resources, plant trees, store materials such as recycled woods, and it evolved into a place that simply and most meaningfully represented the essence of the inclusive culture and community ethos of Alturas. South Farm was to become the inspiration for the entire Panglao Shores development.
Leaving a deep impression
The success and spirit engendered at South Farm left a deep impression on Alturas Group, founded in Bohol by the Uy family. From this seed a wider vision for the future was developed with the help of London-based sustainability experts, XCO2, and master planners SCSY who's head office is located in Singapore.
"It was an epiphany for us, a real moment of awakening," said Hope Uy, CEO of Panglao Shores. "The realization was that here was an opportunity to create a generational product, inspired by Bohol, on a scale that would enable a fully-integrated community to flourish with sustainability at its core."
The result is a low-density, mixed-use development infused with the nature of Bohol, created for domestic and international buyers. They integrated six hotels and resorts, 37,000 sqm. of retail and commercial space. They have over 1,000 residential units and an international medical facility, while seamlessly weaving sustainability and social responsibility into the fabric of the project and the wider destination.
Conceived by Panglao Bay Premiere Parks & Resorts Corp. (PBPPRC), a subsidiary of Alturas Group of Companies (AGC), the project is located on the southern coast of Panglao, just off the coast of Bohol. Also, it is a flagship project under the Tourism Infrastructure & Enterprise Zone Authority (TIEZA). They deliver outstanding economic and social benefits to their destinations. 
The heart of the project
At the heart of the project is the Town Square Retail Mall & Night Market. It is a vibrant indoor-outdoor hub of shopping, dining and entertainment with live performance areas, garden walkways and courtyards. Furthermore, facilities and amenities surrounds it. It includes commercial and retail, residential villages, a convention centre, and co-working spaces. Also, it includes international hotels and resorts, and a beach club, all entwined with lush greenery and natural walkways.
It incorporates international eco building standards and materials throughout. These are high performance glass, natural ventilation and solar harvesting. Along with these are smart technologies, electric transport, water treatment, waste reduction, and the removal of all single-use plastics. Also, it supports local vendors in selling crafts. Native farmers and fishing communities have been built into the supply chain. Moreover, children's education is supported and coral reefs are protected.
Finally, construction of the 188 room South Palms Resort is currently underway in Phase 1 to be completed in 2024. Bohol is one of the most exciting destinations for investment and tourism in the Philippines. The island is served by the Panglao Bohol International Airport.
For more information about Panglao Shores, please visit https://www.panglaoshores.com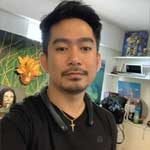 Josh Austria
Aside from being a businessman, Josh Austria has been working in PR and media industry for more more than a decade. From his years of experience as the Marketing and Advertising Head of Village Pipol Magazine, he has built strong relationships with creative people, brands, and organizations.