This Award-Winning barenbliss's Korean Peach Makes Perfect Lip Tint is Finally Launching in the Philippines
From Tiktok Made Me Buy this Compact Powder, and Worry No More with Waterproof Soul Matte Loose Powder products of barenbliss. This September, you better mark your calendar with rush of colors. Because barenbliss will be launching their newest set of lip tint collections that will definitely paint your life with love, excitement, and future nostalgia. With a never-ending range of makeup and beauty products launching every month, it is undeniably difficult to figure out what's actually worth spending your money on. Luckily, barenbliss made it easier for you to choose, because as a beauty brand- we listen to what our consumers want.
This coming September, barenbliss's beauty launch will be focusing on lip products, particularly the lip tint that comes with four different shades. This collection of barenbliss will give a feather-lightweight feeling to your lips. lip tints have become a particular sensation in K-beauty because they allow you to create a gradient look by adjusting the concentration of coverage.
The Brand Philosophy
Love yourself and kiss your stunning lips. barenbliss is always embracing the "B+N+B" beauty philosophy of "Bare Essentials, No Harm, Bliss Moments" for our lip creams, lip tints, and other lip collection. Natural ingredients, fancy Korean-style colors, and perfect texture come together to give you a stunning look every day. This is the main back-story and purpose of this collection of barenbliss.
In just a span of a year, who would have thought that barenbliss's lip tint product was named "the most popular makeup item" in Indonesia by local online beauty magazine Beautynesia, and was recommended by beauty editors in large magazines such as Allure and Vogue Korea. Two of its lip products topped the best seller list on the Southeast Asian online commerce platform- Shopee for customers in Malaysia and Indonesia. Shopee also named Barenbliss as the second most popular makeup brand in Indonesia for 2021. Moreover, the launching of BNB's lip tint here in the Philippines this September will surely become a hit for all ages.
READ A SIMILAR ARTICLE HERE: TOP SIX MAKEUP FROM BARENBLISS THAT'S PERFECT FOR THE RAINY SEASON
PURCHASE THESE ITEMS IN SHOPEE: barenbliss Shopee
Stay updated on all the latest promos by simply liking and following barenbliss on Instagram. You can also visit their website to know and learn more about the brand and the products.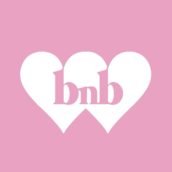 BNB Team
𝒃𝒂𝒓𝒆𝒏𝒃𝒍𝒊𝒔𝒔 (bnb) Beauty Lab was founded by the best scientist to create innovative products. Based on its scientific and pure formula, barenbliss combines natural and scientific ingredients, it removes all harmful ingredients and created the pure 𝑩+𝑵+𝑩 formula to create a new lifestyle that is suitable for all skin types, making this brand a makeup and skincare hybrid.