To all the hardworking ladies and gents out there, and our dearest BNBaes – this is your ULTIMATE sign to add this to your shopping cart! This Pay-Day Sale, the hottest product barenbliss has to offer: The Peach Makes Perfect Lip Tint can now be yours at 10% OFF! From PHP 399 it is now available for only PHP 360 on Shopee and Lazada's PAYDAY SALE!
September is not yet over but you truly deserve to reward yourself on the 15th! If you want to talk about longevity and efficiency, the barenbliss Peach Makes Perfect Lip Tint is perfect for you. Aside from having 4 different unique shades, the lip stains these products leave lasts for up to 24 hours without drying your lips.These peach-scented tints contain the natural goodness of shea butter, jojoba oil, olive oil, meadowfoam seed oil, sunflower seed oil and almond oil which are rich in antioxidants and nutrients that will give you healthy and glossy-looking lips.
Check out these shades that can match any style:
01 Paradise Found
A glowy pinky red tint, perfect for everyday look!
02 Pretty Please
A lively peach coral shade for a sweet and flirty vibe.
03 Take Change
A shiny red cherry shade for that commanding presence.
04 Never Settle
A shade of intense reddish plum for a daring look.
No matter what the occasion, you can always count on barenbliss to match your overall look. So don't let this PAYDAY SALE pass without getting your reward. Don't be shy- grab yours now at Shopee, Lazada,TikTop Shop, and in selected Watsons branches!
Read Similar Article here to know more about the product: Brace Yourself!: The Next Hottest Product of barenbliss is Here (villagepipol.com)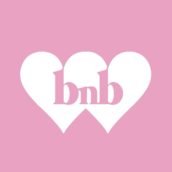 BNB Team
𝒃𝒂𝒓𝒆𝒏𝒃𝒍𝒊𝒔𝒔 (bnb) Beauty Lab was founded by the best scientist to create innovative products. Based on its scientific and pure formula, barenbliss combines natural and scientific ingredients, it removes all harmful ingredients and created the pure 𝑩+𝑵+𝑩 formula to create a new lifestyle that is suitable for all skin types, making this brand a makeup and skincare hybrid.