College is the most challenging and emotional stage of our education. It is also the time to get serious and to give your best. If you're struggling to get through college, remember that your phone is handy! Benefit by using your gadgets, and download these helpful apps to survive your college years!
Teleprompter Video
The recommended app if you need to record yourself reporting or presenting! Teleprompter Video allows you to record a video while reading your scrolling script. Type your text, ensuring you look directly at the camera while reading it. In addition, it automatically scrolls up at the speed you apply.
My Study Life
This app is a famous planner for students and professors designed to help you with your studies. It is the best option if you do not want to miss any task deadlines. In addition, it will show your plan, the date and time, and the subjects or classes you have scheduled for the day.
To-Do-List – Schedule Planner & To-Do Reminders
This app will help you organize your day by listing everything you need to remember or tasks you should complete. You can also include the birthdays of friends and family members. Moreover, you can mark in the calendar the special events to remember. It allows you to create unlimited checklists, such as a study list, a shopping list, a movie list, or anything else you want. This app also keeps track of your activities.
Talk FREE – Text to Voice – Read aloud
This app is ideal if you are too lazy to read and want someone to do it for you. Type or paste the text into the app, and your phone will read it aloud! Additionally, you have the option to save your audio for later playback.
Grammarly
Grammarly can help you improve your grammar and sentence construction! It suggests words you can use in exchange for the one you used, intending to enhance the appearance of your sentence. It also offers to rewrite and correct sentences with unclear messages or meanings.
Google Drive
Google Drive is essential for sharing files with others, such as classmates or professors. Creating and uploading your works here allows you to save them automatically. This app on your phone is also a secure place to keep important documents.
Merriam-Webster
If you believe you have a limited vocabulary in English or you have a hard time understanding unfamiliar words in the language then this app can help. Merriam-Webster explains the meaning of words and provides synonyms and antonyms. This app will also help you write an essay or do English activities.
English Filipino Dictionary
When there are Filipino words you want to translate into English, this app is the right one for such a task. Similar to Merriam-Webster, this may aid students in their writing or narrative assignments. It will also help you gain additional knowledge the more you use it.
See Also
Text Fairy
Text Fairy is an easy way to copy a text written in a book or other physical documents. If the text you want to transfer into a document is too long or too many to type, then you can use this app to help you. It enables students to encode information quickly without the work of typing it. It is also beneficial to copy and paste the necessary information when reviewing.
WPS Office
WPS Office, like Google Docs, will enable students to create documents, presentations, and spreadsheets. It is available for iOS or Android, which is why it is a popular app among mobile phone users. It can also convert documents into PDF files, a great way to compress files for easy sharing. Additionally, this would guarantee the safety of files when accessed.
These applications are only some of the many useful and popular available and accessible. So if you know other useful apps besides those listed above, feel free to share them with your fellow students. Learning about these apps may greatly help you during your college life. However, the excellence and quality of work depend on students' effort and dedication!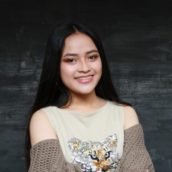 Eslyn Rose Ramos
She is an aspiring individual who loves to share her thoughts and feelings through writing. She aims to be able to make use of her knowledge and skill-sets to their full potential and, at the same time, acquire new learnings throughout her journey of self-growth and discovery.