Taylor Swift's songs about social issues
Taylor Nation on Instagram
Taylor Swift, a singer-songwriter who won 324 awards, including 11 from Grammys, has constantly been ridiculed by the media for making songs about her ex-boyfriends.
But after many years of holding back against sexist comments about her, she chose to resist and speak about different social issues through her songs.
Miss Americana
Taylor Swift's documentary film 'Miss Americana' was release on Netflix last 2020.
This film shows her life from the start of her career and what she went through during those times.
She shares how misogynistic beliefs controlled her, how her management stopped her from speaking up about social issues, and how she found the courage to take a political stand from all of this.
From here on, the artist releases her protest song 'Only the Young'.
Only the Young
In an interview with Variety, Taylor Swift reveals that she made this song because of her disappointment during the 2018 midterm election.
The result saddens her but what hurts her is seeing how the youth lost hope.
She shares that she saw young in a protest to fight for different issues concerning them, yet it did not favor them.
The song is about how young people can spark change amidst today's society's abuses.
She wants her song to encourage the youth to form their views, for the young people to be critical in voting and not blindly follow what most older people vote for.
Because only the young can run amidst the violence, the world faces today.
The Man
Addressing not just her own experiences, Taylor wrote 'The Man' to break away from the sexist culture that women in their industry are suffering with.
The song is from her 7th Album, 'Lover,' which talks about what is her career like if she was a man.
It gave takes on how privileged men are in their industry, that no one would question their success, unlike if you're a woman.
If you're a man, you will get to want you to want quicker, and people will praise you for it.
But if you're a successful woman, they would question how much you deserve from your achievements.
In this song, she calls out the double standard, unfair treatment, and sexist beliefs.
Maybe if she were a man, she would not have to deal with misogynistic comments against her.
You Need to Calm Down
In celebration of Pride Month last 2019, Taylor released the music video for 'You Need to Calm Down.'
In this song, she highlights the LGBTQA+ community and addresses people who ridicule them without practical reason.
She is talking to homophobic people about why they are mad as their fellow people with different gender identities are fighting for their rights?
Then, Taylor urges the US Congress to pass the Pro LGBTQA+ Equality act.
She wants to fight with them because she believes that everyone deserves protection against discrimination.
And for people against this community, you need to calm down. There's nothing wrong with having equal rights.
Miss American and the Heartbreak Prince
According to Taylor, this song is about disillusionment in the world of politics and inequality.
She is expressing how mad she is with how oppressive their administration is.
She could not enjoy her privileged life while others were dying.
This song encourages that living in America is not just about living your dreams but living with social awareness.
We must take a stand and stop being apolitical, as Miss Americana and the Heartbreak prince said.
Songs of Protest
Protest music is essential in sending social messages that could drive for a change.
For artists like Taylor Swift, with many followers, making songs about social issues is a big help to call for action.
Her influence could reach out to people to participate in a cause.
However, doing this kind of music put them at stake in her career and safety. But her love for the country gave her the courage to make these.
So, what are you waiting for?
Listen and take a stand.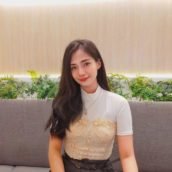 Veronica Louis Gannaban
Nica is a resin artist, watercolor painter, and writer. She loves putting art into life because it feels liberating. She believes that the most powerful form of art is through words, for it can set us free. Her life is sweeter than fiction because of Taylor Swift's music, fur babies, and chick flick movies.