SB19 is a P-Pop group composed of five members: Pablo, Josh, Stell, Ken, and Justin, who began training at ShowBT Philippines in 2016. In 2019, this new P-Pop boy group quickly reached the top! But how did the group rise to stardom in today's music industry, where competition is everywhere?
SB19's Popularity Goes Up
Each member of the group has undeniable talent and versatility. They received rigorous training in the same manner as popular idols in South Korea. Their popularity skyrocketed after they posted a dance rehearsal of their second single, "GO UP," on Facebook and Twitter in 2019. People are instantly captivated by their music and synchronized choreography.
SB19's fan base grew due to the exposure they received on their social media accounts. It also marked the beginning of their television appearances for interviews and guests on various television shows. The same year, the group became part of Net Big Sound and Billboard Social 50, which helped them gain more local and international supporters.
No doubt that the clever and consistent use of social media played a big part in promoting the group to its target audience. But, it is essential to note that the main reason for their quick rose to fame is none other than the catchy songs they produced and their excellent performances for every guest appearance and video practice. Furthermore, once the song GO UP gained attention and popularity, it became a content source for YouTubers, creating reaction videos, song covers, and uploading dance covers. SB19's YouTube account has become active, and the videos they upload include their latest activities and vacations.
In 2020, they held a school attack concert where students could see and watch them for free. An abundance of blessings started to pour in for the group during the following years. Mapa and Hanggang sa Huli are two of their best-produced songs, which also touch the hearts of their audiences. Furthermore, these two songs are the most popular among their other singles.
Kahit ilang beses pang matumba, yeah we gonna go up!

See Also

from SB19 Go Up
This particular lyric in their song, Go Up, is the most powerful since it relates to them. After long years of trying, receiving judgment, and doubting remarks, they now claim all the love and attention they deserve. They are certainly one of the best p-pop artists who continue to shine.
The question now is, what else is there that lies ahead for SB19's future?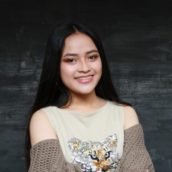 Eslyn Rose Ramos
She is an aspiring individual who loves to share her thoughts and feelings through writing. She aims to be able to make use of her knowledge and skill-sets to their full potential and, at the same time, acquire new learnings throughout her journey of self-growth and discovery.