Another nightmare befalls fangirls of Korean drama, as actor Kang Tae-Oh of the ongoing hit series "Extraordinary Attorney Woo" enlists in the military.
SBS Star, a South Korean platform, established the news in an article published in their online portal last August 1. In the said report, they elaborated that Kang is set to do his enlistment this coming September.
Moreover, a statement from entertainment agency Man Creation confirms Kang's enlistment this year. Although, his warrant is yet to be issued.
"The actor wished to go to the special forces including UDT or the ROK Marine Corps, but is expected to join the regular army as early as late August to September," they added.
Kang Tae-Oh, 28, took roles in previous shows, Run On, The Tale of Nokdu, and Doom at Your Service. His most recent project is the legal-themed drama Extraordinary Attorney Woo, also announced as his last for now.
In the same series, Kang rose to peak popularity as the male lead to Park Eun-Bin. In fact, the latest data analysis revealed them as the top artists in brand reputation ranking.
See Also
South Korea's law mandates that all able-bodied men should perform compulsory military service as early as 18. However, they can delay their enlistment until the age of 28.
This 2022, other famous Korean personalities have also confirmed their enlistment. Among those includes Nam Joo Hyuk, Song Kang, and some members of the K-Pop supergroup BTS.
We wish you well on your enlistment, Kang Tae-Oh. See you soonest!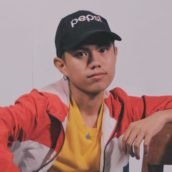 Renzneil Robles
Renzo is an introvert who prefers to do things at his own pace. Unlike most writers, he reads lazily. Watching Korean dramas at night is his constant source of comfort. Although oftentimes commended for being outspoken, he speaks better through writing than with his words.