Best Instagram shops for your fashionista self
More and more people are getting vaccinated. It slowly dawns on us that little by little, things could get back to normal. Despite the emergence of the new COVID-19 Delta variant, the world moves on and adapts, as it should. Most of us probably got used to going to work in jammies and getting groceries in casual wear. Now that we're slowly transitioning to a functioning society outside again, it's bye-bye sweats and shorts! As a cheapskate who likes to look trendy, I've always had a love for Instagram shops. They just offer everything perfect and affordable. 
Looking to upgrade your wardrobe? I present to you the best Instagram shops for 2021 to flaunt your better, stronger, and vaccinated fashionista self outside!
1.
For corsets and vintage galore, follow @Corsetteph on Instagram
View this post on Instagram
2020 and 2021 saw the trend of corsets, bustiers, and belts! Now classier more than ever, Corsette PH is the best shop to get that Bridgerton-inspired look! Corsets really give you that elegant and unique vibe check. They make you stand out from the crowd, and no piece is ever the same!  
View this post on Instagram
 They offer a wide array of beautiful corsets, brand new and reworked! Corsette PH's heavenly aesthetic should not fear you. Their corsets are very affordable! Many ladies fight to the teeth to grab, steal, and "mine" their uploads, so go follow them now! 
2. For quirky and catchy earrings, follow @Luwad.ph
on Instagram
View this post on Instagram
Craftily handmade, these dainty earrings will surely add glam and pizzazz to your outfit! Now that our make-up faces are fully covered by masks and face shields, it's time to focus on our other assets! Luwad PH's earrings will help you express your fashionista self with their bomb earrings! 
View this post on Instagram
Polymer clay earrings are so in right now. They are so FETCH. If you're looking for high-quality earrings with friendly prices, a direct message to Luwad.PH is the key! On payday, I'll cart checkout a lot of their designs too! Their Courage the Cowardly Dog earrings are the ultimate dream! 
3. For high-class influencer clothes, follow @beneclothingph
on Instagram
View this post on Instagram
The best thing about social media right now is how everyone can be a model. With the right pairs of tops, bottoms, coordinates, or even bodycon dresses, we're all influencers in our own right! To achieve that look, cop pieces from Beneclothing PH! They offer many styles on-trend, and I love how their sizes don't discriminate!
View this post on Instagram
Beneclothing PH's clothes are incomparable, badass, and pretty all at the same time! Whether plaid, stripes, ruffles, or Pantone-colored outfits, they PULL IT OFF. Each piece is also limited edition, so you can be sure that you'll have your hands on a one-of-a-kind clothing. Follow them now! 
4. For royal and sophisticated rings, follow @enchantmentph
on Instagram
View this post on Instagram
What better way to complete your outfit with glam-studded fingers? If you want to feel like royalty, try browsing through the ring collection of Enchantment PH. True to their name, their ring designs are sparkly and has distinguished crown shapes! Each ring is named after the brand owner's personal compilation of women considered beautiful, strong, and courageous. 
View this post on Instagram
I have personally purchased some of these rings myself! They are not as expensive as they look, with only Php 250-350 as their price range. They're non-tarnish and size-adjustable! Moreover, they're so pretty, and they really make my outfits 1000x better when posting photos. Of course, you have got to pose your hands in a way that emphasizes them too! See how these shimmering rings accented my pink plaid top so nicely! 
All in all, times are changing. Gone are the days of being seen in public without a mask on.
The best way to still express yourself and make a good impression is through clothes!
Clothes are our best friends, so make sure to pick them wisely! If you do buy from these shops, tag them and tag me too @happinesspursuitor so I can stalk your buys and buy one too!
Don't forget to get vaccinated first before showcasing your OOTD outside, okay! #VaccinesWork before you #WorkIt!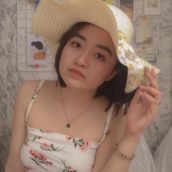 Llana Cabajar
An aspiring adventurist who aims to travel the world someday. Weird and poetic, a great friend for problematic rants and deep talks about life in general. Hit me up on my socials!