YouTube staffers started requesting their company to remove the song Meet the Flockers. The song contains anti-Asian lyrics. However, the platform decided to retain hip-hop artist YG's controversial song. It caused an internal fiasco within the company. It became the latest issue in a growing national debate about anti-Asian hate.
YouTube declines a request to ban an anti-Asian song
The 2014 song Meet the Flockers revolves around how to pull off a burglary. It begins with a verse recommending Asians as the easiest targets for a home invasion. The lyrics go on like this: "First, you find a house and scope it out / Find a Chinese neighborhood / 'Cause they don't believe in bank accounts."
This song does not imply attacks on Chinese people but it directly advocates it. The term 'lickers, according to YG, refers to a 'flock' of thieves, or a group robbery. The rapper also seems to specifically recommend attacking homes in Chinese neighborhoods.
Because of the spotlight on anti-Asian bias and violence, YouTube has received heated comments from its users. Although executives agreed to hold a meeting over this matter, they have yet to remove it. Even when they think that the song sounds "highly offensive" and "painful for many to watch."
Executives have yet to remove the offensive content
In a memo to staff explaining the rationale for not eliminating the said video, management wrote:
"One of the biggest challenges of working in Trust & Safety is that sometimes we have to leave up content we disagree with or find offensive. Sometimes videos that otherwise violate our policies are allowed to stay up if they have Educational, Documentary, Scientific or Artistic context. In this case, this video receives an EDSA exception as a musical performance."
Moreover, they decided to leave the music video to avoid setting a precedent that may lead the platform to remove a lot of other music on YouTube. After that decision during the town hall, many employees expressed their sentiments on an internal message board. One employee even wrote:
"This is your perfect opportunity to demonstrate your leadership as a lead for 'Racial Justice Initiative'. Which side of the Edmund Pettus Bridge do you want to be on?"
What are your thoughts about YouTube's decision?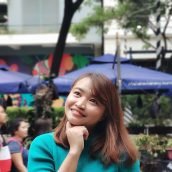 Queenie Lastra
Queenie Lasta got her bachelor's degree in Communications Research from UP Diliman. In her free time, she likes to read thriller novels, psychology books, and mangas. She believes in the importance of grit, hard work, and passion to become a great writer in the future.