RED Music's Sulat Mo, Tugtog Ko continues on its journey in discovering talents all over the country. Through the power of social media, the program showcases original compositions to prove that Filipinos are creative and musically gifted. One of them is Garmond Go Bacolod, the one behind the song Jaded!
Sulat Mo, Tugtog Ko's Jaded comes from an OFW's point-of-view about the sadness of being apart from his family
We consider OFWs as our "modern-day heroes" because they don't only contribute to our country's economic growth through remittances. Most of the time, they also make huge sacrifices for the future of their families. Working abroad and being away from your family is not an easy feat.
Feeling homesick becomes one of the biggest challenges of being an OFW. It feels distressing when they miss important events, special occasions, and not seeing their kids grow up. Our composer Garmond Go Bacolod is one of those Filipinos who chose to sacrifice those things and work in a foreign country. As a 34-year old computer programmer, Garmond has been working in Jeddah, Saudi Arabia since 2012.
To sum it up, Garmond said the sentimental song is about:
"Yung tipong hindi ka makauwi sa Pinas kahit gusto mo, dahil need mo mag-work to support the family. "
He recalled that he felt so homesick and missed his wife so bad. So, he decided to pour out his feelings in the song titled Jaded. After 9 years of working there without going home, he has finally come back home to the Philippines just this May 2021. However, as of this writing, he had come back to work to continue providing for his family.
Upbeat yet a song full of emotions
As we mentioned in the previous article, Jason Fernandez is the one responsible for re-arranging and singing the compositions featured in this program. While working on this song, he asked for the opinion of his friend MJ Magno of Magno Twins. It really shows how passionate Jason is in giving justice to Jaded.
Aside from that, Jason admits he tends to get emotional sometimes even from reading the lyrics of the composition.
"Kasi alam nyo everytime na binabasa ko na yung lyrics, kino-construct ko na sya. Parang nararamdaman ko yung pinagdadaanan nung song writer. Kasi parang letter sya eh. Kailangan maramdaman ko sya para magawa kong music."
Jason's efforts are all worth it since Jaded flaunts an upbeat melody but it perfectly conveyed feelings of melancholy and torment. You can watch his songwriting process plus the music video by visiting the official YouTube Channel of Village Pipol Magazine. If you are interested to send a song entry, click here to find out the complete instructions.
What do you guys think?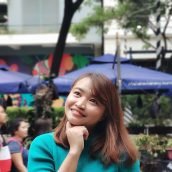 Queenie Lastra
Queenie Lasta got her bachelor's degree in Communications Research from UP Diliman. In her free time, she likes to read thriller novels, psychology books, and mangas. She believes in the importance of grit, hard work, and passion to become a great writer in the future.