Kombucha Omega: A Must-Have Cleansing Balm for a Healthy and Glowing Skin
With so many skincare hacks that are dominating across social media platforms, double cleansing is one of them. It is just a short and easy step to include in your night skincare routine, especially for all the lazy folks out there. In relation to this, we would like to introduce a new skincare product of barenbliss— the Kombucha Omega Deep Cleansing Balm! So, read on and discover how to get smooth and soft skin with this barenbliss's newest skincare item.
What Does this Product Do?
This Kombucha Omega of barenbliss is a double-layer nourishing K-Beauty balm that melts your makeup and dirt away in just 20 seconds for perfectly clean and moist skin. This can be your first cleansing method before you move with water cleansing. Aside from making your skin clean and feeling fresh, this dermatologically tested cleansing balm is also formulated to purify, brighten, moisturizes, and nourishes the skin.
It has essential ingredients— perfect for all skin types! It has Kombucha Black Tea Ferment that works as a probiotic for the skin's natural microbiome balance and protective barrier. It also has ceramide 3 that supports a healthy skin barrier, keeping your skin hydrated. Then we have Omega 3-6-9 which is found in sunflower oil, olive, baobab, grape seed, and jojoba oil.
Four Easy Steps On Using Kombucha Omega
Step 1:
Keep your skin dry and your hands clean. Then Scoop the balm with an included spatula onto your dry skin.
Step 2:
Gently massage your face with your dry fingertips to melt away makeup
Step 3:
Add water to emulsify and continue to massage.
Step 4:
Rinse well with water and pat the skin
It can be easy to fall into the trap of overbuying just because social media tells you to, but all you really need to keep your skin in check are a few holy grails like this Kombucha Omega of barenbliss K-Beauty.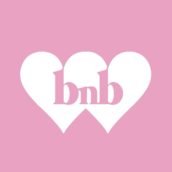 BNB Team
𝒃𝒂𝒓𝒆𝒏𝒃𝒍𝒊𝒔𝒔 (bnb) Beauty Lab was founded by the best scientist to create innovative products. Based on its scientific and pure formula, barenbliss combines natural and scientific ingredients, it removes all harmful ingredients and created the pure 𝑩+𝑵+𝑩 formula to create a new lifestyle that is suitable for all skin types, making this brand a makeup and skincare hybrid.