Pia Wurtzbach recently opened up about her patched-up feud with her sister Sarah.
She reflected on the issue during a Q&A vlog posted on YouTube last Friday, October 1.
A netizen asked the Miss Universe 2015 if she had mental health problems during quarantine.
"Yes, the answer is yes, of course. I don't think it's any secret what happened to me last year, what happened to my family. It was a very public thing. Everybody was talking about it. Nakita ko siya sa mga balita. Matagal, hindi lang siya isang araw, ilang araw siya and I don't wanna talk about that anymore but, of course, it affected me."
Strength from Jeremy
Pia referred to the time Sarah publicly condemned her for allegedly not being a supportive sister last October 2020.
The feud began when Sarah mentioned Pia siding with their mother Cheryl who urged the former to leave her husband because he was not financially stable.
Moreover, Sarah said Pia did not agree to help her while she was "broke."
The siblings have, since, reconciled and have been vocal on social media about their love for one another.
Furthermore, Pia stayed strong with the difficult situation through the help of her boyfriend Jeremy Jauncey.
"Jeremy saw everything. He saw how it affected me in real life, and it was hard to be in the middle of all of that, and to see your family not okay. Thankfully, everything is okay now, so all is good. But, noong mga panahon na iyon, iba kasi 'yong kapag may problema kayo sa family niyo ta's kayo-kayo lang 'yong nakaalam. Mas mahirap 'pag alam ng buong mundo,"
Although she did not point any fingers towards anyone in the issue, Pia believed she faced "dark days" during that time.
"Jeremy was with me through all of it, and he saw it and he was very supportive. Buti na lang nandoon siya at kinaya ko naman,"
Pia firmly said how she got to fix the issue but admits things can still be better.
See Also
"Ganyan ang buhay, guys. Hindi tayo pwede magmukmuk lang. Kailangan natin tumayo, lumaban, at magkaroon ng pag-asa,"
Address your emotions
Furthermore, Pia answered another question from a netizen, asking about being positive amidst life struggles.
"Kung malungkot ka, edi malungkot ka. Okay lang 'yan. Part ng buhay 'yan, eh, 'yong mga struggles, 'yong mga down moments, 'yong hindi ka okay. Part 'yan ng buhay. Hindi tamang i-expect na palagi ka lang dapat masaya kahit mali na 'yong nangyayari sa harap mo, 'yong magbubulagbulagan ka. Hindi rin naman tama 'yon,"
Pia stressed how unhealthy not addressing your emotions can be, especially when one is down.
"Sometimes, you have to go through the motions, you have to go through the wave. You will go up and you will go down. Kailangan, kasi nakaka-stress din kung paratin mong iniiwasan ang problema o negativity. Minsan, hindi mo naman maiiwasan, eh,"
We are so glad you are doing well, Pia!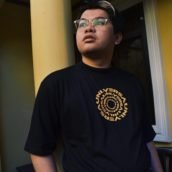 Kobe Adam Joshua Laurena
Kobe Adam Joshua Laurena is a writer who loves to tell stories from the perspectives of different people and everyday life. Apart from the pen, he loves to pick up the lipstick to transform into his frustrated drag persona: Anita Good Lovin'. He aspires to combine his love for writing and drag by creating a novel, short story, or screenplay about local drag queens in the future. He also has an obsession with sitcoms, women's pro-wrestling, and Funko Pops.