ABS-CBN recently introduced Joshua Garcia as the leading man in the upcoming Mars Ravelo's Darna: The TV Series.
The actor, among others, joined Jane de Leon in the cast during a live cast reveal via ABS-CBN's social media accounts on Tuesday, October 5.
The cast reveal took place in one of ABS-CBN's sound stages in Bulacan where the show will start production.
According to Garcia, he will give life to the role of Brian Samonte Robles, a police officer and EMT.
Brian will serve as the love interest to Jane de Leon's Narda character in the show.
Apart from Garcia, Zaijan Jaranilla will also join the cast in the role of Ricardo "Ding" Custodio.
Ricardo will be Narda's younger brother in the show.
Iza Calzado, previously announced as the first Darna, divulged more details about her character during the reveal.
She will portray Leonor Custodio, a "prime warrior" from Planet Marte, and Ding and Narda's mother, who will pass on the magical stone to the latter.
De Leon, who will play Narda/Darna in the show, also appeared during the cast reveal.
Other cast members announced include Rio Locsin, Kiko Estrada, Simon Ibarra, Joj Agpangan, and Mark Manicad, among others.
Moreover, ABS-CBN announced Avel Sugpongco as the show's second director, working alongside acclaimed director Chito S. Roño.
Production of Mars Ravelo's Darna: The TV Series will begin this November 2021.
Good luck on shooting, Jane, Joshua, and the rest of the cast and crew. May you all give us a great show!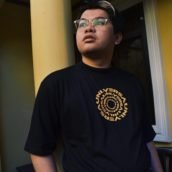 Kobe Adam Joshua Laurena
Kobe Adam Joshua Laurena is a writer who loves to tell stories from the perspectives of different people and everyday life. Apart from the pen, he loves to pick up the lipstick to transform into his frustrated drag persona: Anita Good Lovin'. He aspires to combine his love for writing and drag by creating a novel, short story, or screenplay about local drag queens in the future. He also has an obsession with sitcoms, women's pro-wrestling, and Funko Pops.