In the mind of a casual Genshin Impact player
It is already no wonder that Genshin Impact is highly popular among gamers of varying kinds. The action role-playing gacha game published and developed by HoYoverse flaunts its fascinating gameplay, unique characters, captivating graphics, and an explorable open world.
The game itself can also be enjoyed differently, depending on your playstyle. Some enjoy the competitive building of their characters, some are just there for the plots and storyline, while others just play casually and for fun – just to pass the time. I am actually part of the latter; here are the things that go on in my mind as someone who enjoys the game casually.
In the mind of a casual Genshin Impact player
The open world is way too big; I've got to explore every nook and cranny!
Genshin Impact is set in the continent of Teyvat, and featuring seven nations: Monstadt, Liyue, Inazuma, Sumeru, Fontaine, Natlan, and Snezhnaya. For now, only four maps are explorable, yet they are all encompassed by enormous sizes that will take you days to explore.
The most fascinating part is the differing cultures of each nation. It's like they're inspired by real-life countries. For instance, Sumeru's closeness to India is unmistakable; the place's names and even the culture itself seem to reflect that of the said country. Some regions like Monstadt's Dragonspine is like Frozen's Arandelle because of its constant winter, while it's just a rainstorm in Inazuma all the time.
There is just so much sight to see and experience in Genshin Impact, and as a casual game enjoyer, I need to immerse myself in all of those.
Never understanding the deal with character stats and artifact-building.
When people talk about weapons, character artifacts, and the stats you need to look out for, my head just spins – it whirls similarly whenever Mathematics is involved. It's just too much to take in for me! "Aren't they all just the same?" I'd say, and then competitive players would just shake their heads at me in disbelief.
What happens at the end of the day is I just randomly mishmash weapons and artifacts onto one character despite the absence of synergy. I level up whatever I feel like leveling up. Nothing happens. But, oh well, the most important part is that I am enjoying it. I am not here for the competitive feel after all; I just want to casually enjoy Genshin!
Reading all the dialogues by heart.
I think part of being a casual game enjoyer is relishing each line they utter by heart. While most players just skip everything so they could get the quests over with, I stay with each character and take in their words with utmost vigilance. It's like reading a book and watching anime – combined! It's a really thrilling experience. That being said, I also ensure that my gameplay's pacing is slow and sure. It doesn't matter if I am not up to date with the story; I have my own timeline. What's the deal with rushing in a game that you genuinely cherish? You'd have the same feeling as reading an incredibly good book and not wanting it to end.
See Also
It seems like luck is on our side.
Isn't it annoying how you don't get things when you're dearly wishing for them, and when you're nonchalant about them, that's when they arrive? That is what we casual gamers feel like. When everybody is trying their best to get a five-star character, we get them effortlessly, as if they have always wanted to "go home" to us. Luck favors us simple enjoyers. I have friends who have always told me I have "lucky hands" because of the amount of five star's I own despite my low level. We're only casually playing the game with little to no effort, yet characters fill our plates like a buffet. Tragic.
Lastly, metas are basically non-existent for casual Genshin Impact enjoyers.
Everybody talks about the metas or in-game trends when it comes to damage dealing and all those deals. However, for us casual gamers, none of these things matter! We play whoever it is we want to play. We pull (aim to get) whoever we want to pull, whether or not they're niche picks or not. Our enjoyment is our top priority, and not what is currently popular.
As a casual Genshin Impact player, I can guarantee that I truly enjoy playing the game without getting burnt out. It's free, so I enjoy it that way – no in-game credits spent just to pull for characters or weapons, no gems lavished. It's an open world, so I savor it the same way, too. I explore everything until I get tired and maximize the adventures I get. Stress-free, and I encourage you to do the same!
How about you, how do you enjoy the games that you play?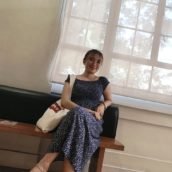 Moira Jozielle Sulit
Moira is a clumsy extroverted writer who scribbles about everything that piques her interest. That includes her own emotions, love, life, love life, music, books, you name it. Albeit reliant on her random bursts of creativity to get going at times, she is ingeniously curious and dependable, and talks to her seven cats as a stress reliever. She has found home in writing ever since she was a child and sees it as the sole legacy that her parents she barely knows has left for her.