Here's How to Plan the Perfect Picnic Getaway in Tagaytay City
Tagaytay City is known as the City for All Occasions—and one such occasion that you can enjoy with your loved ones is a picnic getaway. If you live in Metro Manila or in any of the southern provinces nearby, Tagaytay will serve as the perfect picnicking destination thanks to its fresh air, picturesque views, idyllic atmosphere, and closeness to nature.
Do you have a weekend or long holiday to spare for a picnic excursion? Consider scheduling one with your friends, family members, or significant other. And, spend some quality time together while feasting on homemade dishes and local delicacies. Below are some helpful tips for planning the ultimate picnic getaway in Tagaytay City.
Allot Time for Your Trip
The first thing you should do is set a date for your picnic. Ideally, one in which you don't anticipate heavy traffic or huge crowds. Also, plan your departure date and time, and leave early enough to accommodate any long stopovers or unforeseen delays.   
To make good use of your time and to enjoy your picnic at a more leisurely pace, you may want to plan for an overnight trip instead of a day trip. Book a room in one of the hotels in Tagaytay and save your worries about traveling back home for the next day.
Choose a Picnicking Spot
Next on your agenda is choosing the ideal picnicking spot. Great options include the Tagaytay Picnic Grove overlooking Taal Lake, the People's Park in the Sky, or Sonya's Garden, among others. You'll be spoilt for choice in terms of the views and the space that you'll have for lounging around.
Narrow down your options, learn about the features ,and layout of each site. And, find out whether they can accommodate any special requests that you might have. For example, if you and your travel party want to bring your dogs along for the occasion, do your research about which of the picnicking spots is pet-friendly.
Bring Easy-to-Eat Foods
The centerpiece of any picnic is the picnic basket. Also, you'll want to bring along foods that you're sure to savor when you're outdoors. Moreover, the best picnic foods are the ones that are easy to eat with your hands. You can also bring simple utensils like paper plates and disposable cutlery. 
Furthermore, be sure to bring picnic staples like sandwiches, pasta salad, cooked barbecue, and finger foods like spring rolls and chips and dip. You can also opt to take food out from local establishments in Tagaytay, like fresh fruit or pastries such as piping-hot buko pie. Don't forget to pack the proper utensils and containers for the types of food you'll eat, as well as a cooler for items that need to be kept at low temperatures.
Remember to CLAYGO
One thing that Tagaytay is rightfully famous for is its pristine environment. To be able to preserve it for both locals and your fellow tourists, be sure to observe the principle of CLAYGO or "clean as you go."
Remind everyone in your party to clean up after themselves and to properly throw their trash into the proper receptacles around the picnicking venue. It's also a good idea to bring your own trash bags and gloves so that it's easier to segregate and dispose of your waste.
Plan Other Fun Activities to Round Off Your Picnic
The highlight of your picnic may be the feast itself, but eating and drinking aren't the only things you can do on your excursion. To make the occasion livelier and more memorable, think of other activities that you can do with your fellow picnic-goers. Just make sure that your chosen activities don't cause too much of a ruckus and that they won't disturb strangers who'll be in the same venue as you.
Pack card games like Uno or classic board games like Scrabble to play on either a picnic table or on the grass. For the young and young at heart, stoke some friendly competition with parlor games or relays (complete with prizes). If you feel like the people in your group could stand to get to know each other better, hold an icebreaker activity like twenty questions or two truths and a lie.
Cap the event off by taking photos and videos with your phone, or bring a camera to document Instagram-worthy moments from your picnic. Consider getting other mementos to remember the day by, like the same type of souvenir from one of Tagaytay's markets.
Your picnic in Tagaytay City will be more enjoyable if you plan for it. Tick off on essentials like your location, mode of travel, picnic items, and picnicking activities, and you'll be all set for a great time.
What dishes are you most excited to bring with you to your picnic, and what fun activities are you looking forward to doing with your loved ones?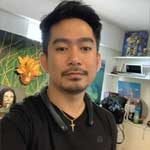 Josh Austria
Aside from being a businessman, Josh Austria has been working in PR and media industry for more more than a decade. From his years of experience as the Marketing and Advertising Head of Village Pipol Magazine, he has built strong relationships with creative people, brands, and organizations.