Photo by KJ Rosales, The Philippine STAR
With the rising COVID-19 cases here in the Philippines, many of us are uncertain about our safety as we transition to new normal. But as of yesterday, the government is officially lifting the ban on non-essential outbound travel for Pinoys.
The government has conditions to allow international travel
Presidential Spokesperson Harry Roque stated that the Inter-Agency Task Force (IATF) on Emerging Infectious Diseases approved a recommendation to ease restrictions on Filipinos traveling to other countries. Before this event, the government only permitted " essential" travels like for working abroad or returning as residents to those countries.
However, those who are interested in traveling overseas, you must comply with the following requirements below:
Submission of confirmed round-trip tickets for those traveling on tourist visas
Sufficient travel health insurance to cover rebooking and accommodation expenses, if they end up stranded abroad. The Department of Tourism has yet to provide a specific amount.
Their destination country allows their entry under their travel, health, and quarantine restrictions. In other words, there's no travel ban in that country for Filipinos
Execution of a "declaration" acknowledging the risks involved in traveling
Furthermore, authorities will require Pinoys returning here to undergo a reverse-transcription polymerase chain reaction (RT-PCR) or swab test. They will also quarantine them until the result of their test is negative.
There's also a clarification about Roque's statement that the administration is still prohibiting tourism. Roque corrected himself by saying "Okay na tourism". The ease in the travel restriction will be effective 5 days after the notice is published in the government's Official Gazette. According to Harry Roque, it will be around half of August.
Roque explained that the government is trying to balance public health and safety with the need to keep the economy going. The previous lockdown measures have forced many Filipinos out of jobs, and businesses into bankruptcy. He further added that people must observe health safety protocols when traveling.
Do you think it's already safe for us to travel abroad or not?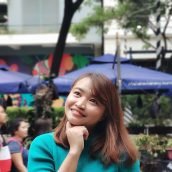 Queenie Lastra
Queenie Lasta got her bachelor's degree in Communications Research from UP Diliman. In her free time, she likes to read thriller novels, psychology books, and mangas. She believes in the importance of grit, hard work, and passion to become a great writer in the future.