CCP launches 'Kanto Canta' for aspiring Pinoy composers!
We, Filipinos, definitely love music and we have several talented musicians everywhere. Even in the international scene, Pinoys can showcase their gift in singing, playing instruments, and composing original songs!
To discover competitive arts content in the highly-competitive digital space
With this in mind, the Cultural Center of the Philippines has a new project series called the Kanto Kultura. Under this series, the organization announced a music contest 'Kanto Canta'. It aims to showcase original Pinoy musical compositions. Through this, we'll get to discover new songs and music that make use of traditional musical instruments. This will result in the birth of a 'new Pinoy sound'.
The objective of the contest is to find a distinct sound that can establish the Filipino identity in the competitive global market. The CCP hopes the contest will serve as a precedent to Filipino music matching the success of Korean pop or K-pop. "With the cancellation of live performances in this period of the pandemic, the project provides opportunities to amateur talents, unsigned artists, and the like. The event aims to discover competitive arts content in the highly competitive digital space."
Mechanics for Kanto Canta
According to CCP, this musical competition is going to be open to all natural-born Filipinos at least 18 years old. They must be currently residing here in the country and do not have professional and commercial entertainment tie-ups. Here are the mechanics:
The entry can be a solo (one-man band) or a group with a maximum of seven members. The material must have live instrumentation. They are not accepting minus ones.
Participants should integrate at least one indigenous musical instrument.
The song must be original and it can be in Filipino, any native Filipino language, or even a mix of both.
The entries must have a performance video shot in any Pinoy "kanto" or area. You must render the video in a minimum of 720p quality.
Moreover, the submission period for the online band competition's first quarter is from February 20 to March 20. They will choose pre-qualifiers from all of the entries and post them on the official social media pages of Kanto Kultura.
The good thing is, the CCP is going to give a cash prize of PHP 150,000 to the top 15 finalists. They also promise "unlimited local and international opportunities" for the winners.
The center will post more contest details soon.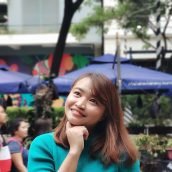 Queenie Lastra
Queenie Lasta got her bachelor's degree in Communications Research from UP Diliman. In her free time, she likes to read thriller novels, psychology books, and mangas. She believes in the importance of grit, hard work, and passion to become a great writer in the future.