Well-loved TikToker MrBeast tips waitress with a brand-new car
Screengrabs from MrBeast's official TikTok account (@mrbeast)
MrBeast is not really shy when trying to make someone's day. Just recently, he asked a waitress at a local diner, "What is the biggest tip you've ever received?" Well, what'd you know? He topped whatever that is by giving her a car!
The footage of the heartwarming encounter gained 87,200 views shortly after its release at 4:43 AM.
The successful YouTuber with millions of subscribers on both TikTok and YouTube truly made everyone know how he does not only know his way on the internet but also the hearts of his viewers as he tried to give back.
Jimmy Donaldson, the real name of thee MrBeast, gained fame with his outrageous YouTube challenges featuring expansive prices. More notably, he has committed numerous acts of kindness in his YouTube career by rewarding truly worthy people.
MrBeast showcased his "Beast Philanthropy" once again when he grabbed a snack at a small-time diner. Here, he asked the waitress, "What's the biggest tip you've ever received?"
In turn, she replied, "Like $50." What happened after blew everyone's mind, especially Amy, the waitress, of course, as MrBeast nonchalantly asked, "Has anyone ever tipped a car?" making her widen her eyes and look amused.
"Have you seen our TikTok before? It's MrBeast. Does that ring a bell?" The reaction on the sweet girl's face made the TikToker advise her "Don't pass out." 
The YouTuber then handed her the car keys. The waitress, still in a state of shock, told MrBeast, "This is a key. This is not a car."
The philanthropist consequently pointed outside to the brand-new vehicle waiting for Amy. She was astonished and put her hands on her mouth.
"I mean, is this, this isn't real? I was literally late to work today because the Uber was slow," the waitress expressed her happiness as she made sense of what was happening.
Subsequently, of course, they hand to enter the car and see the interior. "I'm in such shock right now. I don't even know how to drive," she said.
She then thanked the extremely kind YouTuber. This video rightfully earned roughly 26 million views in less than a day, now with a whopping 62.4 million. Furthermore, it has over 66,000 comments as of writing.
Nonetheless, despite the extreme act of kindness, the video still gained a divided reaction from his followers. People called him out for making Amy a "driving advertisement" pertaining to the feastables print on the car which is a chocolate bar company of the influencer.
A Twitter user said, "Love MrBeast but he gave her a car with an ad on it ahahahahahhaahahahshsh."
Meanwhile, a TikTok user commented on the app, "MrBeast you can do better than that. Why wrap it like that? I've seen you give away plenty [of] non-branded stuff."
No matter what the general consensus is and the intent of MrBeast, whether it be making the Amy's day or promoting his brand, we cannot deny that he helped someone. Hell, a branded car can still take you anywhere.
What's your opinion on this? Do you think that MrBeast really wanted to help or did he just want to promote feastables? Sound off in the comments below.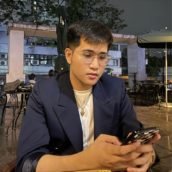 Raphael Garcia
Raphael is a person born between the generations of Millenial and Gen Z. He was produced by Cavite State University (Main Campus) with a bachelor's degree in Political Science. The lad has a fresh take on things, but can still stay true to his roots. He writes anything in Pop Culture as long as it suits his taste (if it doesn't, it's for work). He loves to wander around the cosmos and comes back with a story to publish.