Having matching hoodies with your colleagues is an innovative and fun way to spice up the feeling of camaraderie. If you achieve this, that feeling of belonging will kick in, and with it, so will your motivation to get the job well done. Your entire team will feel the same.
Everyone will feel like they are contributing to something together if they have matching outfits. Find more here if you're interested in ordering unique matching hoodies.
Creating Matching Hoodies for Your Team
Familiarity is essential in team building. In many cases, a piece of clothing, hairstyle, accessories, or common music theme can bring people together. If you want to unite your team, matching clothes is one of the most fun ways to do it. Hoodies are among the most versatile garments to wear.
You can wear them on cold days as they provide warmth or on sunny days to do some detox through sweating. Check with your colleagues about their favorite colors and if they have any allergies to fabrics before you create matching hoodies. Hop on a printing website and create your designs, or ask your teammates to help out with the model.
You don't have to be a designer to do this. Printing websites often have their own design maker software and free templates that you can edit to your liking. They provide easy-to-follow guidelines to achieve the best results.
Choosing the Right Color
Depending on how well you know your colleagues, you will eventually decide or decide together on a color for the hoodies. A neutral black, brown, white, or gray hoodie paired with the right accessories (such as luxury jewelry) can create a refined, high-end look if that is what everyone can relate to.
If you're going for a more fun vibe, opt for bold colors that stand out. Everything depends on the type of energy your team wants to express. Minimalists have long known that less is more when it comes to elegant dressing, especially regarding color. When done correctly, wearing a single color or different shades of the same color evokes a sense of luxury or order. And yes—you can achieve this with hoodies as well.
Opt for Printing on the Hoodies
An easy way to create matching hoodies for your colleagues is printing. If you don't know your team by now, you should schedule some questionnaires that will help you personalize the hoodies.
Printing allows you to come up with various ideas no matter how they answer. You can opt for simple text-printed hoodies, artwork, or a combination of the two. Be sure to include questions regarding what size they wear, what represents them, and what they think about when it comes to the team.
If you want your team to stand out, you can opt for embroidery printing. It will give your team a classic look. Ensure the artwork isn't too big or complex. Embroidery printing works best with minimalist and medium-sized artworks.
Since hoodies are usually made out of a thicker material, embroidery printing is an excellent and long-lasting option for your team to go with. The durability can become symbolic to your team, representing that special bond you share.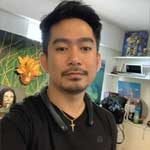 Josh Austria
Aside from being a businessman, Josh Austria has been working in PR and media industry for more more than a decade. From his years of experience as the Marketing and Advertising Head of Village Pipol Magazine, he has built strong relationships with creative people, brands, and organizations.