My Top 5 Favorite Ice Cream Brands
As a kid, I used to ask for ice cream a lot. Even with a cold, the medicine would be ice cream. I'm not kidding; it feels like my heart is content and that my mind is now in a good place. From dirty ice cream to famous brands, we Filipinos love having the cold treat along with the hot weather in the country. 
I've always explored a variety of flavors and brands of ice cream, both expensive and inexpensive. Ube, red beet, pistachio, and numerous more. I am no ice cream connoisseur, but I do know how to appreciate the creamy dessert!
We scream for? Ice cream!
Ice cream is undoubtedly the one food category on which we can all agree–maybe the exception of health related or sensitive teeth. But there are countless flavors available, plus you can top it with anything from fruit to whipped cream to chocolate pieces, we can't resist! Especially in the height of summer or even the cold holidays, that creamy goodness has a way of bringing people pure joy and comfort.
If you're wondering why eating ice cream lifts our moods up, it does so by giving us immediate energy even with just one scoop! Grab that scoop of dessert the next time you're feeling tired and enjoy it.
The qualities, consistency, aroma, appearance, and its prices are evaluated by me in terms of my top 5 favorite ice cream brands listed below:
Aice
Did you know Aice is a Singaporean ice cream company that has made a name for itself in Indonesia? The company attributes its low cost with the use of local ingredients and gained its momentum in the Philippines. I love how it is so accessible in many stores around my city along with different varieties to choose from and my favorite is the watermelon!
Customers' needs and wants are important to Aice. They make sure to make it affordable to many people whilst maintaining their price. I like that they use natural ingredients, and the sweetness and flavor they add are the perfect amount to bring out the original flavor. It deserves to be in my top 5 for that reason.
Nestle
Although you may not notice the Nestle logo on your oatmeal, milo, kitkat, or even the brand of your magic sarap, Nestle is the world's largest food and beverage company in the Philippines. It just makes sense that they would create their own delectable creamy desserts from all the products they sell.
I rank this as the fourth in my list because I prefer pure flavored ice cream. They always add a twist to theirs in collaboration with the company's existing flavors-which is delightful. Taste wise is just 10/10 but it's a bit on the pricey side.
Big Scoop
One of Metro Manila's leading ice cream vendors is the one and only Big Scoop. They are known for their expertise in the food service industry, with their partners primarily including hotels, restaurants, coffee shops, fast food chains, foreign international airlines, and other institutional markets.
These are the dessert that buffet chains provide. Every scoop you get melts in your mouth, and the flavor just spreads all over your tongue thanks to being incredibly creamy and delicious goodness. In terms of cost, it is worth the money you pay.
Dairy Queen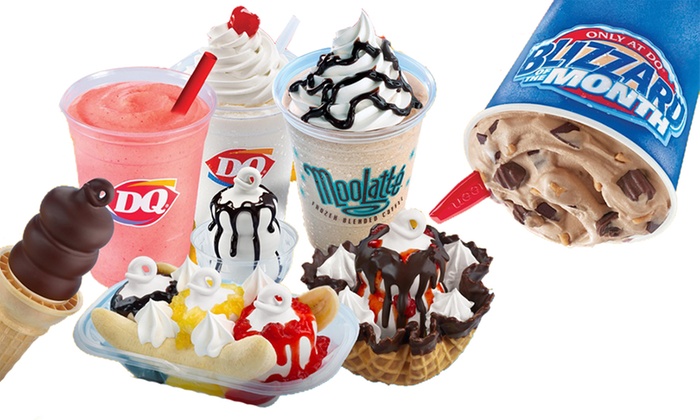 Dairy Queen (DQ) is an American soft serve ice cream chain owned by International Dairy Queen, Inc. They are known for their own twist of soft serve they make, especially the blizzards. Hands down, the best P39 soft serve ice cream cone you can get in the mall. Strolling and window shopping? Tired of walking? Thirsty? DQ! Granted it would make you long for water more, but the energy boost you'd get from a single cone is worth it.
It's so light and creamy in the mouth that you can't get enough of it! Their ice cream cake, in particular, is one of my favorites. I can see why they are so popular all over the world. The price is reasonable for the quality of the taste plus excellent service. Their designs are also well thought out, which is a plus in my 5-year-old ice cream fanatic heart!
Selecta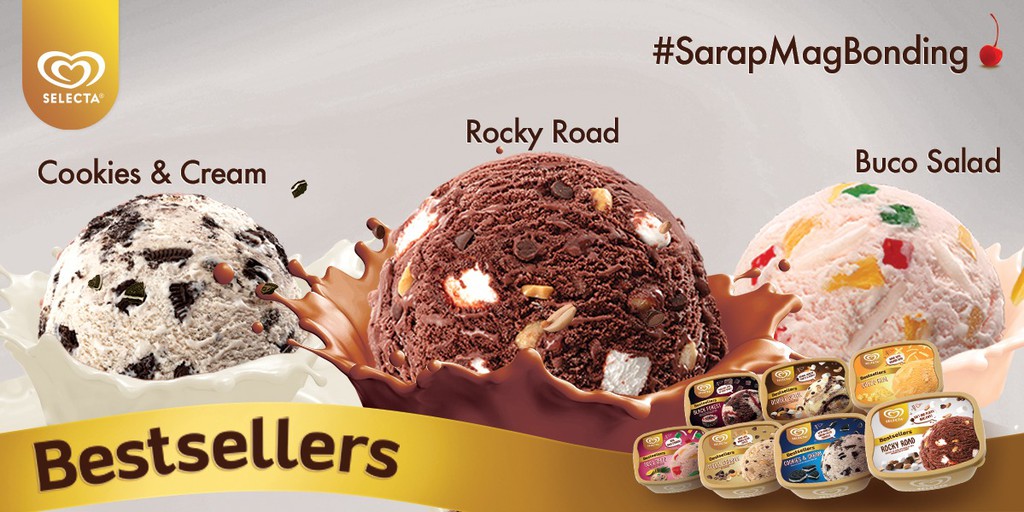 Yes, it is unquestionably first in my ranking. The ice cream tub most frequently found in supermarkets and convenience stores is Selecta. I enjoy the variety of flavors they have to offer, and as a part of a big family, we love lining up with our cups and spoons ready to choose from the flavors and scoop to our heart's content.
The point is, ice cream will never let you down. EVER.
Life is too short to deny yourself ice cream, so let it make a difference in your life. Ice cream does not have to be a specific "type" because it can be consumed in a variety of ways, including as milkshakes, on cones, in cups, and straight from the machine. Ice cream is available to be at your comfort no matter how you like it. Whatever brand or method of eating we choose, let's eat ice cream to get through the good and the bad days of life and remember to appreciate the little things, and that's the scoop.
Joyce Margaux Baniqued
Joyce Margaux is a driven journalism student looking to improve her writing abilities and become a better version of herself. When it comes to duties being completed, she values time management and consistency. She considers herself as a responsible and orderly person that yearns to live the best life