It has become common knowledge that living in urban areas sets off as more costly compared to provincial life. The rent and utilities cost much higher. Not to mention the miscellaneous expenses. And, to further prove our point, a new study from iPrice found out that Manila has the third most expensive cost of living in Southeast Asia.
Study says Manila is one of the most expensive cities to live
The gap between the cost of living and average monthly wage
According to eCommerce aggregator iPrice's research, the price of a one-bedroom apartment in Manila's city center became 56 percent higher in Kuala Lumpur. Then, 47 percent higher than in Jakarta. 31 percent higher than in Ho Chi Minh. And, 9 percent seemed higher than in Bangkok.
Moreover, they computed that the cost of rent, food, transportation, utilities in Manila. Then, it summed up to PHP 50, 798. This amount has become 168 percent higher than the average net income of Filipinos. The average Pinoy salary comes around PHP 18,900 per month which turns out to be the lowest among the ASEAN cities in the research.
Manila comes a bit behind wealthy Singapore with the monthly cost of living totals to PHP 119, 732. Meanwhile, living in Bangkok, Thailand would require you to have PHP 51,517. iPrice added that there's a huge gap between the overall expenses of those living in Manila and its ASEAN neighbors with almost have the same economic state. The cost of living in Manila has remained notably more expensive than in Jakarta, Indonesia (PHP 41, 026), Ho Chi Minh, Vietnam (PHP 39, 608), and Kuala Lumpur, Malaysia (PHP 38, 314).
Rent drains a big chunk of Filipino's monthly budget
Aside from that, the study reported that rent remains the main culprit for those residing in Manila. Based on the data, Manila has the second most expensive rental rate among the six cities, with Singapore in the leading. iPrice explained:
"It comes as no surprise that about 35 percent of Metro Manila's population is reported to live in unstable, badly constructed shelters in the slums, and 11 percent of these reside near railroads or garbage dumps."
See Also
Because of the steep price of units, the majority of the Filipino workforce settle for shared rooms or bed spaces. Even rental fees went down, the cost of necessities still average at PHP 28, 800 per month. Truth to tell, that's still expensive, especially for minimum wage earners. As a conclusion, iPrice noted that the study gives us an idea of the quality of life of residents in a particular city.
"Perhaps leisure expenses or take-outs are kept to a minimum or aren't enjoyed at all."
Do you guys agree with these findings?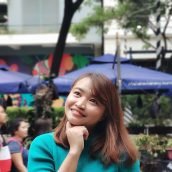 Queenie Lastra
Queenie Lasta got her bachelor's degree in Communications Research from UP Diliman. In her free time, she likes to read thriller novels, psychology books, and mangas. She believes in the importance of grit, hard work, and passion to become a great writer in the future.