On Generational Trauma and "Everything Everywhere All At Once"
Photo | Fandom
Trigger Warning: Trauma
Disclaimer: This post would not make much sense if you have not yet watched the film.
Daniel Kwan and Daniel Schneinert's Everything Everywhere All At Once or EEAAO (2022) tries to address generational trauma in their own sci-fi and multiversal way. It follows how a Chinese immigrant mother named Evelyn. She tries to save the world by exploring her could-have-been lives in other multiverses. Moreover, she fights her villainous daughter Joy who is trying to vacuum every matter in the universe by using a gigantic bagel.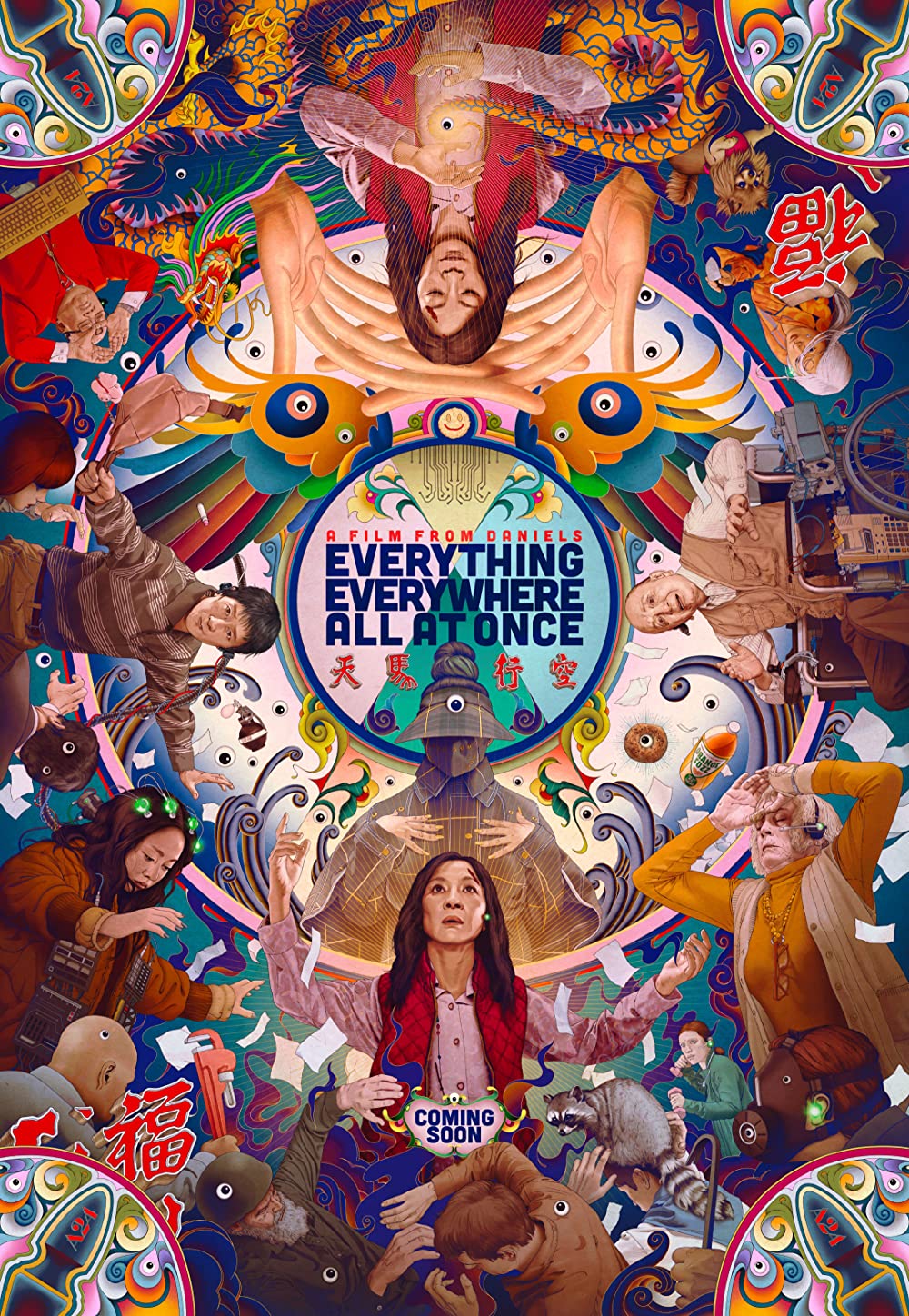 Everything Everywhere All At Once recognizes generational trauma as REAL trauma.
As ridiculous as that sounds, watching Everything Everywhere All At Once actually helped me understand and analyze some baggage that I did not know I was carrying this whole time. 
In the film, Evelyn (Michelle Yeoh) suffers from great expectations from her father. Thus, her daughter, Joy (Stephanie Hsu), had to bear it for her as well. This interwoven chain of struggle that extends its roots centuries ago was portrayed perfectly in the film. 
Growing up in a very Asian household, I noticed that Joy and Evelyn's relationship was unhealthy. Children who are friends with their parents are very rare in our culture. Somehow, the norms and traditions that parents grew up learning from their own parents have a direct effect on their relationship with their own children.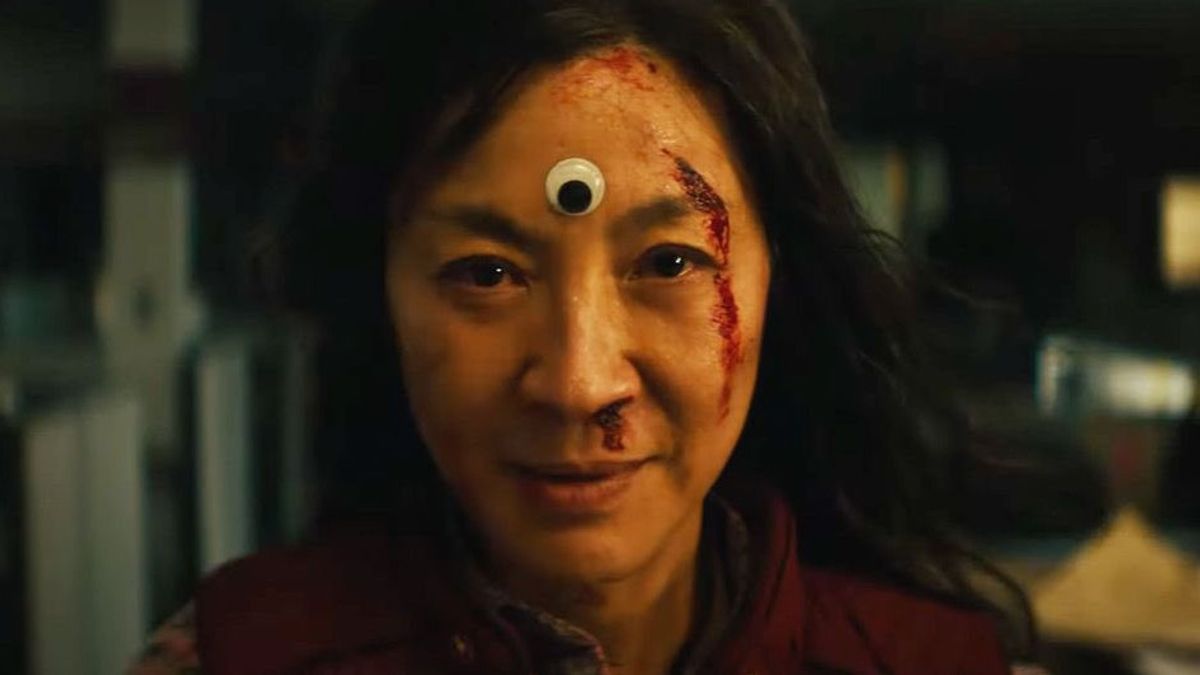 In my opinion, this is the reason why Evelyn cannot seem to understand the pain she causes Joy. Evelyn thinks that her parenting style is not wrong because that is how she was raised. After all, she turned out fine when she became an adult. On the other hand, this is the reason why Joy has that dark and confusing feeling towards her mother despite her knowing how Evelyn was raised. 
Parents were once children, too.
As children, we often forget that our parents were once like us. We forget that they were once lost, too. We forget that they literally experienced the same kind of emotional and mental torment that we are going through. Everything Everywhere All At On reminded us of that. Evelyn grew up unloved and unsupported, which is why she did not grow into the best version of herself. Thus, she unintentionally hurts the people around her.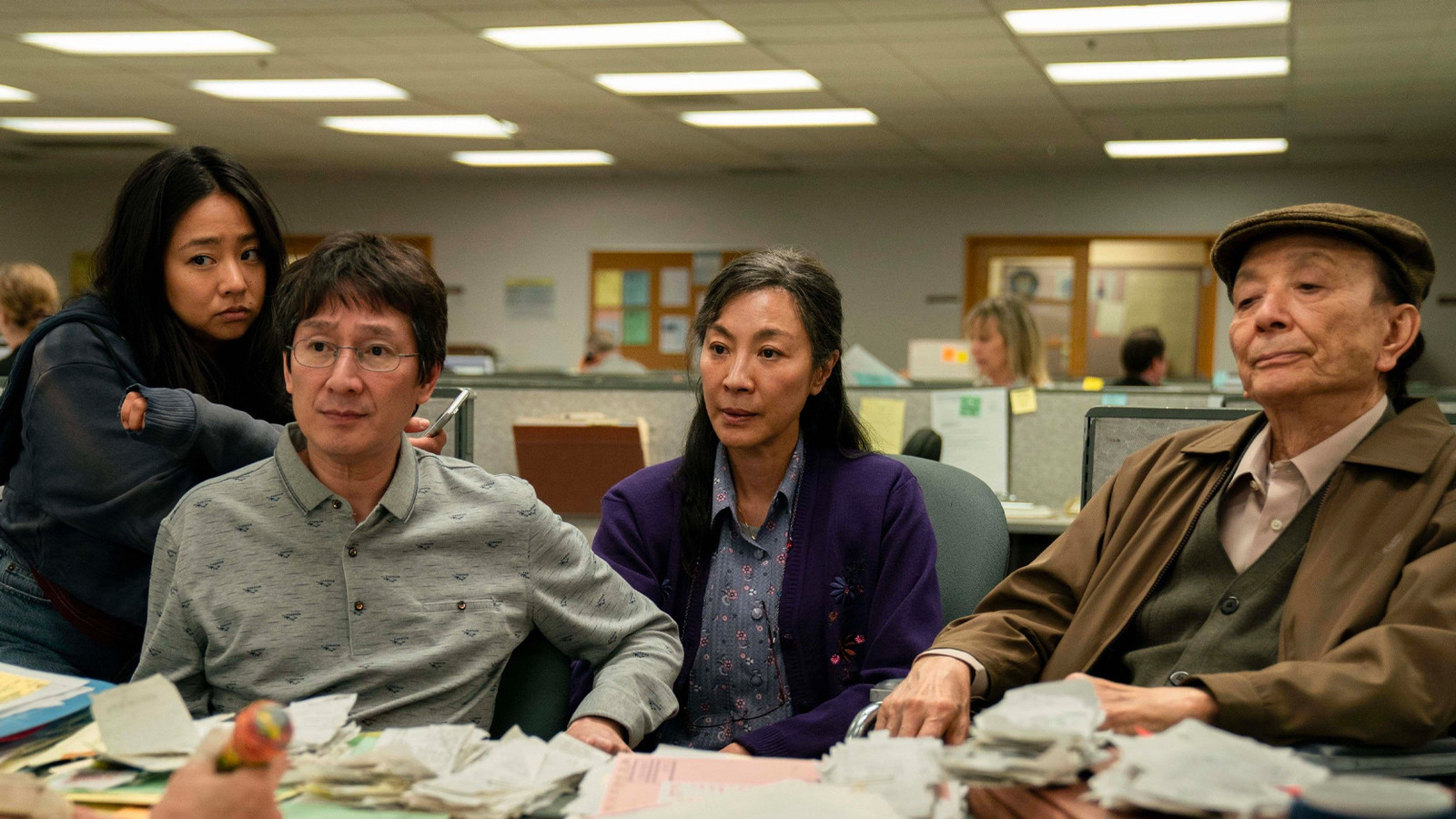 Sometimes, all we need to do is let go.
At the end of the film, we can see Evelyn finally trying. We witnessed how she stood up to her father and recognize Joy's queerness. Nonetheless, children do not always take after their parents. Evelyn's way of facing her trauma is not the same way Joy will deal with hers. Although Joy was happy that her mother was finally making things right, she still asked Evelyn to let her go. For Joy, their relationship will always have the same ending. Surprisingly, Evelyn said yes.
Though I'm a sucker for wholesome relationships, I still like to think that I am a realist. As I see it, Joy's decision was just right at that moment. She was hurt, therefore, she is entitled to a cure that she thinks is good for her.
Watching Everything Everywhere All At Once left me with this: hurt people hurt people. Nevertheless, that was never an indication that they are incapable of love and redemption. 
Franchesca Martin
Aside from being a self-proclaimed caffeine-dependent person, Franchesca believes that she is a writer too. Because of her desire to escape mundanity, most of her time is spent in her bed watching TV series or her nose in a book. Additionally, she can be found wandering the streets, museums, and theaters of Manila. When asked about her philosophy in life, she will answer, "God is a woman, and my lola is the proof!"