Management SOOP, the agency handling Nam Joo Hyuk, has released an official statement addressing school bullying allegations against the South Korean actor.
Nam, as the source claimed, was supposedly a gang member and bully for six years during middle and high school. This accusation came from a Korean media outlet through an article published on June 20.
According to the informant, Nam and his group used to bully several schoolmates. Allegedly, they promoted verbal and physical violence in frequent occurrences.
While other victims were said to be currently receiving psychiatric treatment, some are avoiding television due to trauma at the height of Nam's popularity.
Recently, Nam starred in the Netflix series Twenty-Five, Twenty-One. Dramas including Weightlifting Fairy Kim Book Joo, Scarlet Heart, and Start-Up were also among his breakthrough.
In response to the scandalous claims, Nam's management confirmed the information as "not true in the slightest." They denounced the "one-sided" and "false" reports published without verification.
With school violence being a sensitive topic, Nam's reputation suffered consequences. Hence, the agency stressed filing criminal charges to hold whoever is responsible.
In addition, they emphasized pursuing legal actions to respond against malicious over-analyzations and interpretations.
Lastly, Management SOOP requested that the public refrain from spreading groundless rumors and making speculative reports. "With continuous monitoring, we will respond sternly through various angles," ending their statement.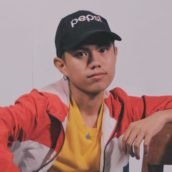 Renzneil Robles
Renzo is an introvert who prefers to do things at his own pace. Unlike most writers, he reads lazily. Watching Korean dramas at night is his constant source of comfort. Although oftentimes commended for being outspoken, he speaks better through writing than with his words.