I'll Never Forget You: To the Person Who Used to Be My Best Friend
Everyone has friends. Unfortunately, not everyone is blessed with a best friend. Do you realize how difficult it is to find someone trustworthy who understands and accepts you despite your flaws? Years ago, I used to have someone I could call my best friend. However, fate was cruel to me because we parted ways without knowing why.
Green
We used to address each other using our favorite colors or nicknames. Because their house is a short walk from ours, I never missed a day without visiting them. We played, talked about our crushes and secrets, and made numerous plans. To add, I gave her letters and gifts and never missed her birthday without greeting her.
It was all a memory I used to recall now. Perhaps it was unacceptable and painful to let go of that friendship because we never had closure or explanations from each other. Why are we suddenly not exchanging messages? Why are we no longer seeing each other? It's a mystery to me how we lost our friendship.
Furthermore, I started to notice that our friendship was fading and that my "best friend" even forgot my birthday. For a brief moment, I lost interest in visiting your house and was perplexed as to why you did not make an effort. Also, why not contact me or visit me? You occasionally invite me to your birthday, but it no longer feels the same. You have new friends invited and I cannot keep up with your chitchats.
Obviously, things happen for a reason. Perhaps some things or questions do not need to be answered. We have to accept it and stay positive. Besides, maybe we are fated to meet new people and make new friends!
I will never forget you
To the person who used to be my best friend, thank you. Thank you for being genuine and choosing me to be your best friend for 5 or 6 long years. To those who have lost friends, remember that we only lost connections, but the memories will live on forever.
I will never forget how we treated each other and made each other smile. Also, the experience of how we rode a bicycle together and got out of balance. I will always remember how we styled each other's hair and makeup.
I will never forget you. Things have changed, but I am glad that we are both happy. I hope we both achieve our goals! I know it has been years but remember that you have a place in my heart, forever.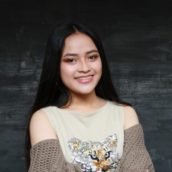 Eslyn Rose Ramos
She is an aspiring individual who loves to share her thoughts and feelings through writing. She aims to be able to make use of her knowledge and skill-sets to their full potential and, at the same time, acquire new learnings throughout her journey of self-growth and discovery.