Google introduces Magic Eraser feature to Android, iOS, and Pixel users
Just recently, technology conglomerate Google made everyone know that it would offer the Magic Eraser feature for Android, iOS, and Pixel users.
Magic Eraser acts as a photo-editing tool that lets users remove objects in photos or desaturate them so that they blend into the background. On Thursday, March 2, Google One will launch this feature. Also, you might want to subscribe to One for its other benefits.
The subscription-based service mainly focused on cloud storage lets you add more storage space for the Gmail, Drive, and Photo apps. Moreover, Google One offers more backup space for your devices, with the basic plan offering 100 GB of storage.
The subscription service offers additional features like the upcoming Magic Eraser tool. It lets you adjust photos by removing objects in images.
Consequently, you may desaturate or gray out the background via the Camouflage feature. This is to blend in better with your subject. 
The monthly subscription also adds new features to the Google Photos app. To note, it adds the Portrait Light tool to adjust the lighting on your photo's subject. As a result, you could make a person's face more visible in a picture. In addition, the online subscription's Portrait Blur softens backgrounds to enhance images further.
On Google Store devices and accessories and exclusive offers, members shall get up to 10% cashback. Second, if you subscribe to the Premium plan, you gain additional features. These include enhanced video calling features with Google Workspace.
Premium subscribers gain additional features like enhanced video calling features with Google Workspace.
Think about call recording, noise canceling, and letting video calls last up to 24 hours. Lastly, Google One can help with internet security with its virtual private network or VPN. This prevents hackers from snooping into your devices when you connect to unsecured networks, such as public Wi-Fi.
You may easily share this feature with your family group, regardless if they're using different operating systems. And get this, the VPN does not interfere with internet speed while it is active.
The Basic Plan costs ₱89 per month, the Standard Plan costs ₱149 monthly, and the Premium Plan costs ₱479 monthly.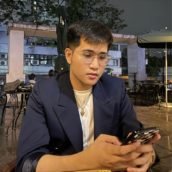 Raphael Garcia
Raphael is a person born between the generations of Millenial and Gen Z. He was produced by Cavite State University (Main Campus) with a bachelor's degree in Political Science. The lad has a fresh take on things, but can still stay true to his roots. He writes anything in Pop Culture as long as it suits his taste (if it doesn't, it's for work). He loves to wander around the cosmos and comes back with a story to publish.