Deal with the scorching heat and dance it away with a brand new song! DJ Loonyo recently released the full dance routine to his song Dance Under The Sun. The song also aims to draw positivity and uplift spirits amidst the challenging times that we currently face. Inspired from the micronesian dance trend on TikTok, DJ Loonyo had the perfect idea of creating his very own version to the trend.
DJ Loonyo Launches Viral Hit Dance Under The Sun
He choreographed the full dance routine for the official music video of the song Dance Under The Sun. His TikTok account also had the dance tutorials for the routine, setting off a challenge that keeps his audience dancing. Winners of the Dance Under The Sun TikTok dance challenge featured a fan-powered music video. A fusion of moombahton and reggaeton with catchy and easy-to-recall lyrics Dance Under The Sun. It could also be the next TikTok favorite and the newest summer dance we simply can't stop listening to.
Dance Under The Sun trending on Twitter!
Following its official release, this latest dance craze became trending topics on Twitter here in the Philippines and in Hong Kong. It has also reached 61.6K views on its official launch on TikTok. DJ Loonyo wrote while Solomon Star produced the song now available on streaming platforms. These includes Spotify, Apple Music, YouTube Music, Amazon Music, Deezer, and all digital stores worldwide under Universal Records.
The official music video remained under the direction of Miggy Tanchanco. Shot in a faned local resort up North, get ready to dance to every step of the newest summer dance anthem of the Philippines.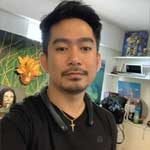 Josh Austria
Aside from being a businessman, Josh Austria has been working in PR and media industry for more more than a decade. From his years of experience as the Marketing and Advertising Head of Village Pipol Magazine, he has built strong relationships with creative people, brands, and organizations.