If you're a lover of BL or the Boys-Love series (such as the ever-popular, 2Gether), then I have news for you. You might be interested in this Pinoy BL drama, one of the few BL series in the Philippines! Why Love Why is written and directed by Vince Tañada. Its Season One was first streamed on Youtube on November 14, 2020, and ended on January 2, 2021.
Why Love Why (2020) is a Pinoy BL series produced by PhilStagers Films.
Why Love Why focuses on the story of Benjo and Emil. They serve as thesis partners who both got stuck in the former's apartment due to the COVID-19 lockdown protocols. Emil, who came to Benjo's apartment to work on their thesis, could not go home due to the building being closed off. Especially, as one of its tenants got infected with COVID-19.
The series revolves around how the bond of Benjo and Emil as friends eventually turns to that of lovers.
Each episode shows the process of how they fell in love with each other, little by little. The series also shows the internal struggles and external conflict these two face as they explore their passion and truth for each other. The story also includes snippets about the building tenants- Kelly, Pads, and Wena. Tañada's angle on their character struggles and emotional depth made them more than just background characters in the show.
Since its release, Why Love Why (2020) has sparked a mixture of reactions from its viewers.
Some loved the show's satirical take on the rich-poor love trope and how they handled social and political issues.
"Why Love Why" was a satirical Filipino (Pinoy) boys' love (BL) series. There were lots of craziness as well as social criticisms on this series. "Why Love Why," with its hit-or-miss exaggerations, was not without flaws, but it clearly had something socially relevant to say." – User Pinoy BL Series

"Using the pandemic as a backdrop was a risk, but I think they did a decent job. And adding the transgender side story was a good step in the right direction. The music was okay, and the acting of the main characters impressed me. Overall I enjoyed it." – User Diva70
However, some hated the internalized homophobia and insensitive queer jokes made in the show. In addition, there were many insensitive statements about transgender women that really didn't sit well with the audience.
"Screenplay was largely okay, although there were some problematic lines that exemplified internalized homophobia and queerness denial, particularly when Benjo and Emil asserted that they're not gay. Script was extra melodramatic at times. It wasn't overly funny, but it was humorous enough. Some jocular dialogues landed, but others were off. There was a rape joke that wasn't justified at all." – User Pinoy BL Series
Despite the criticisms, the series still remains a pioneer of the BL industry in the Philippines.
When it comes to the media's representation when it comes to queer love, the show's Benjo himself Johnrey Rivas has something to say:
"Sometimes, queer love is represented in jest. We also want to share the serious side of the story. Like any other couple, same-sex partners experience struggles, obstacles, and problems. Exposing this in the story will highlight the said problems for the awareness of many."
It's up to you, dear reader, whether you'd love or hate it, but it's still available to watch for free on YouTube.
Furthermore, Why Love Why Season Two is now available for streaming online!
Let us continue the call not just for greater LGBTQIA+ portrayals in film and series but also for proper representation and awareness. Onwards to progressiveness in the tv and film industry!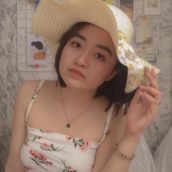 Llana Cabajar
An aspiring adventurist who aims to travel the world someday. Weird and poetic, a great friend for problematic rants and deep talks about life in general. Hit me up on my socials!