Netflix's 'Seoul Vibe' confirms its star-studded cast
Going full speed! Fasten your seatbelt! Netflix will give us an adrenaline rush in the upcoming film Seoul Vibe. Set in the 1988 Seoul Olympics Opening Ceremony, Seoul Vibe revolves around the drivers of the Sanggye-dong Supreme Team who got embroiled in a slush fund investigation. The city's chaos creates a perfect opportunity to move illegal cash.
Meet the cast of Seoul Vibe
Star-studded casting includes Yoo Ah-in, Ko Kyoung-pyo, Lee Kyoung-hyung, Park Ju-Hyun, Ong Seong-wu, Kim Sung-kyun, Jung Woong-in, and Moon So-ri star.
Yoo Ah-in
Blue Dragon, and Baeksang Arts Best Actor awardee, Yoo Ah-in, plays Dong-wook, the top drifter leading the Sanggye-dong crew. Yoo previously starred in the drama Chicago Typewriter, and in the film Alive.
Ko Kyoung-pyo
Actor Ko Kyoung-pyo who plays DJ John Woo will lighten up the mood for the Sanggye-dong crew. Ko is well-known for his outstanding acting performances in dramas such as Private Lives, Don't Dare to Dream, and Reply 1988, to mention a few. 
Lee Kyoo-hyung
Lee Kyoo-hyung plays Bok-nam, the man who knows every street of Seoul. He has become notable for his appearances in Hi Bye, Mama!, Prison Playbook, and Stranger.
Park Ju-hyun
Baeksang Arts Best New Actress Awardee, Park Ju-hyun plays Yoon-hee, Dong-wook's youger sister, and the president of Seoul's top bikers' club.  She has been showing her exceptional acting skills through roles in Extracurricular,  Zombie Detective, and Mouse. 
Ong Seong-wu
Former Wanna One member, Ong Seong-wu plays Joon-gi, the old-fashioned guy, and the Sanggye-dong team's MacGyver who's like a younger brother to Dong-wook. Ong has been building his acting career with his performances in More Than Friends, and Moment of Eighteen. 
Furthermore, other powerful cast members include Kim Sung-kyun who plays Secretary Lee, the one in charge of money laundering and slush fund delivery.
Jung Woong-in who plays the chief prosecutor. Lastly, Moon So-ri plays Chief Kang In-sook, the loan shark mogul. 
Director Moon Hyun-sung together with the cast will fuel Seoul Vibe to take us on a ride to raise our adrenaline levels through the chase and old-fashioned drifts actions.

Seoul Vibe will be released exclusively on Netflix.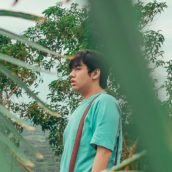 Ivan Royce Pedron
Ivan Royce is a journalism student from Cavite State University. Aside from being a writer, he is also a video content creator, photographer, and graphic designer. He likes to drink…. Coffee, tea, or maybe alcohol. Ask him for recommendations!