Wanna shop from international brands in the US? Do it with EasyBox!
As a Filipino, have you ever found shopping in the United States really hard, especially when you don't have a credit card? Plus, we've heard horror stories when using your credit card for online shopping. Then, you expect a debit card to be available as payment for your purchase. However, upon checking, it still isn't available!
Shopping from international stores in the United States is so hard. But, if you want an easier experience shopping from US stores, we found an online shopping service that made it convenient with EasyBox! You can stop this dilemma from hindering you from getting your most coveted items from any online shop in the US.
Formerly known as myEcasa, EasyBox has always been committed to its mission to cater to the logistics of the growing eCommerce market since 2014.
EasyBox lets you shop online without having to use your credit card with EasyBuy. Those horror stories about using your credit card have scared us so much that we tend to not use our credit cards for online shopping. These common problems limit us from getting those items that we want soooo much. All you need is an EasyBox account before using EasyBuy to go shopping.
So, how does EasyBuy work?
Create your EasyBox account.
First, you have to create an account, and you will get your personal EasyBox shipping address for the countries that they service. In this case, the United States. Unlike with their shipping service, EasyBuy will be the ones ordering it for you.
Fill out the form
Simply fill out the request order form with the complete details.
Wait for confirmation.
Once you order, EasyBox will send a confirmation email that they have received your purchase order. Then, they will send the total cost and payment details!
Pay fees.
Settle payment through BDO, PayPal, or DragonPay. Send proof of payment through your email thread.
Shipping.
Finally, upon the receipt of your payment, EasyBox will send you a payment confirmation via email. Then, they will ship your orders to your Philippine address. The expected delivery time is within ten working days or less.
You can now access shops like Amazon, ebay, Target, Etsy, Walmart, Goodee, Ikea, Jungalow, Lulu and Georgia, West Elm, American Girl, LEGO, Little Likes Kids, BestBuy, newegg, Apple, Micro Center, Sephora, Ulta Beauty, Colourpop, Glossier, Morphe, Nike, Adidas, girlfriend collective, Nordstrom, J. Crew, Mr. Porter, Anthropologie, Fenty Beauty, italist, MYTHERESA, FarFetch, Asos, TheRealReal, Barnes & Noble, Warby Parker, Coco and Breezy, chewy, PetSmart, PetCo, and Pet Supplies Plus.
Open your Corporate Accounts
Last year pushed a lot of Filipinos to open their own business online. In fact, EasyBox was able to be part of some of these stores.
To online sellers and budding entrepreneurs, you can now open a corporate account with EasyBox to ship in bulk without any hassle.
Now, you feel nearer to your most wanted items! For more information about EasyBox, you can visit their website at easybox.ph. You can also check out their Facebook page at facebook.com/easyboxph and their Instagram account at instagram.com/easybox.ph.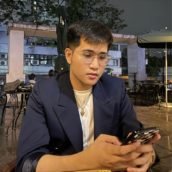 Raphael Garcia
Raphael is a person born between the generations of Millenial and Gen Z. He was produced by Cavite State University (Main Campus) with a bachelor's degree in Political Science. The lad has a fresh take on things, but can still stay true to his roots. He writes anything in Pop Culture as long as it suits his taste (if it doesn't, it's for work). He loves to wander around the cosmos and comes back with a story to publish.