The wheel of Filipino values spins around the stereotypical qualities of being happy, hospitable, or resilient. No cross-checking is needed to guarantee that these perceptions are how we were made known. It's obvious and given!
As a result, not much is heard about the specific traits of every Filipino household that distinguishes us from the rest. It's not bad at all, but just too general.
So we made a list! It's time to take pride in our roots while we collate trademarks only us will know and understand.
Clothes are passed down to generations
A classic Asian tradition is finding the most use out of everything we have. To us, it's something we do in nature.
For instance, used jars make a fitting container for our every condiment. Food leftovers are not thrown but are reinvented into a new dish. And clothes are passed on from the eldest up to the youngest of the family before it becomes a rag. We just got all this!
For Filipinos, it's a culture enriched as "pamana." Our parents love to give sentimental value to any possession they have at their time, and that they hand down to us.
At some point, it becomes a problem when it gets too hard to let go of things we value so much. Yet, it's a practice we've learned from, and we'll probably do so in the future, in place of the elders of now.
Every "bunso" is spoiled by the family
Somewhere in our core memories as Filipinos, we probably had moments of us being the princes and princesses of our home. We're talking about that magnificent old time wherein as little ones; we experienced having the most privilege. And we crave it!
To be the youngest child in a family is to be the constant source of joy. Moreover, it means being adored by both your mom and dad, as well as by your grandparents. Although when a new child becomes the new favorite, such is only short while.
A norm that is viewed as just usual, but it reflects how we Filipinos give love to a new life. We treat it as if receiving a gift; we celebrate like it's a blessing.
A familial love that is incomparable to anything else.
Events that trigger those instant gatherings
While the Westerns conform to the idea of being independent, Filipinos think otherwise. When for them, to depart from home is a standard at proper age; to us, it's only common to see households comprising of three generations living under one roof.
This embedded culture is the very reason why every pageant night, basketball plays, or boxing matches, we gather like it's an on-the-spot reunion from time to time. It's chaotic, but an added fun with more members of the family cheering for our national bets.
There is no further elaboration for this practice, other than it is part of our culture being a Filipino. We simply embrace the idea of staying close to our loved ones through thick and thin. And it also gives sense to why losing them means so much more to us.
Our ever-festive "handaan"
Lastly, Filipinos are known for being thrifty. But this is as much as we are welcoming to our guests. Hence, when a time comes and these contrasting attributes have to battle, we end up succumbing to our hospitality.
Tight times or not, we give the essence of being sociable towards our home visitors, grave importance. So on special occasions, even the unexpected ones— it's a must to prepare a humble feast even if it means the family bracing hunger for the next day.
As they say, the first impression does last. And somehow, we Filipinos fulfill that. The more worthy in this sacrifice is when we reap what we sowed, we receive what we gave.
People may call it a cycle of giving back, but to us, it's "utang na loob."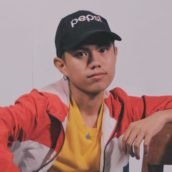 Renzneil Robles
Renzo is an introvert who prefers to do things at his own pace. Unlike most writers, he reads lazily. Watching Korean dramas at night is his constant source of comfort. Although oftentimes commended for being outspoken, he speaks better through writing than with his words.