It's never a secret that Korean idols release original songs. They were known to set the trends in making music. Most of the time, the lyrics of their songs were written in Korean. I agree that music has no boundary, even though we sometimes do not understand the lyrics but we feel it. Well, huge thanks to all translators we are now able to understand the lyrics. Moreover, I will not deny the fact that there are a bunch of English songs released. But, what if Korean Idols cover English songs? It will definitely satisfy both worlds.
7 Times Korean Idols Covered English Songs 
Lost Stars – BTS Jung Kook Cover (Adam Levine)
Unfortunately, they did not release a video for this cover hence the black screen. Nonetheless, Jung Kook was able to express the lyrics. His voice is very calming. I can imagine myself listening to this song the whole day.
I Like Me Better – NCT Jaehyun (Lauv)
With over 64 million views, this has become the most viewed cover by a K-Pop idol. I can't blame the netizens if they would play this on repeat. To say it's perfect would be an understatement. The voice and the video itself are swoon-worthy.  And, even if you are single this video will make you feel like you have a partner.
Cater 2 U – TTS (Destiny's Child)
Probably the best sub-unit in the K-Pop scene. TTS composed of Taeyeon, Tiffany, and Seohyun covered Cater 2 U. They captured the listeners with their angelic voice, oh so this is what an angel sounds like? The vocals, visual,s and talent in this video are overflowing. This song cover already reached 11 million views.
Someday – Jessica and Krystal Jung (Nina)
Proud Pinoy moment. Yes, top sisters, Jessica and Krystal covered Nina's song Someday. Jessica sang the song while Krystal played the piano. When your favorite Korean Idol cover OPM songs, it's just hit differently.
Open Arms – EXO Baekhyun, D.O., Chen, Luhan (Journey)
This cover was released during EXO's early days. They showcased their mesmerizing vocals. The members really proved that they are from SM Entertainment, known for artists who have strong vocals. With this song cover, some non-fans actually stan EXO when they hear the members sing this song.
Speak Now – Seohyun (Taylor Swift)
I'm a swiftie as well so I'm very happy with this song cover. The song suits Seohyun. She adds her own flavor to the song. Seohyun and Taylor Swift collab when? 
ILYSB – The Rose (LANY)
The best cover of ILYSB. Listening to this song will make you stan The Rose. They gave another feeling to this song. The band transports you to a new world where love is the only thing in the world.
Which one satisfied you the most?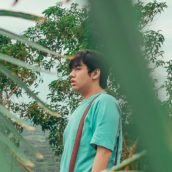 Ivan Royce Pedron
Ivan Royce is a journalism student from Cavite State University. Aside from being a writer, he is also a video content creator, photographer, and graphic designer. He likes to drink…. Coffee, tea, or maybe alcohol. Ask him for recommendations!