COVID-19 cases continue to rise in the Philippines and we must put our safety first by wearing face masks.
With that in mind, Kleenex Protect introduces their new line of face masks that will surely give major protection against the deadly disease.
Made in Korea, the Kleenex Protect 3D Mask, and the Kleenex Protect Daily Mask have arrived in the Philippines.
These masks truly combine the comfort and safety needed for people who commute amidst the pandemic.
Huge packaging for quantity
The masks are sold in sets and stored in huge boxes as Kleenex sells them in huge batches.
The Daily Masks' packaging contains 25 packs, with one pack containing three masks.
What a steal as one purchase gives you a total of 75 masks. What a good deal!
For the 3D masks, it comes in a huge box, as well. This time, 25 packs contain one piece of mask.
Kleenex gives you a great deal with every purchase as one packaging contains a lot of masks.
In addition, the masks come in different sizes to choose from, opening its consumer market to everyone, regardless of size.
These are a good deal as you can stock up on face masks for the pandemic with just a single purchase.
Easy breathing and made for comfort
I first wore the Daily Mask during a trip to the grocery outside.
It felt easy to breathe in and I felt no discomfort from my ears down to my nose upon its use.
However, the 3D Mask surprised me the most.
In contrast with the Daily Mask, the 3D Mask has more breathing space upon wearing, making it easier to commute.
It does not press against your nose, giving it ample space for comfort.
Moreover, both masks maximize the space for your nose and mouth, guaranteeing 100% protection for outside germs.
The final verdict
Truly, Kleenex Protect aids the people in this time of global pandemic with their newest creation.
The Daily Mask and the 3D Mask not only give you safety from outside germs but provides comfort wherever you go.
These masks are a must at this time, as not only do we need safety from the virus, but we still need comfort during our commutes, must we go outside.
Get yours now and it is guaranteed that get both comfort and safety once you get to wear it as you run your errands.
Get yours now!
Combine comfort and safety when you go outside this COVID-19 with Kleenex Protect's Daily Mask and 3D Mask.
Purchase your own box of masks at the official Shopee store of Kleenex Protect. Click here and here!
Also, join the Kleenex Brand Membership Program on Shopee and earn 200 points upon sign up.
Moreover, you can earn 1 point with every peso spent. Earn enough points tog et yourself 20% off vouchers on your next purchases!
Get your Kleenex Protect face masks now!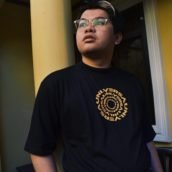 Kobe Adam Joshua Laurena
Kobe Adam Joshua Laurena is a writer who loves to tell stories from the perspectives of different people and everyday life. Apart from the pen, he loves to pick up the lipstick to transform into his frustrated drag persona: Anita Good Lovin'. He aspires to combine his love for writing and drag by creating a novel, short story, or screenplay about local drag queens in the future. He also has an obsession with sitcoms, women's pro-wrestling, and Funko Pops.