PAGEONE, a leading public relations agency, and Village Pipol, the first free lifestyle, travel, entertainment, technology, and news multimedia magazine, partnered to launch "ROOTS: Re-educating About Filipino Values" in an effort to revive traditional and all-but-forgotten values among Filipinos.
The Philippines is renowned for having a wealth of traditional values that Filipinos bring with them and adopt wherever they go in the world.
PAGEONE and Village Pipol partnership is a step toward closing the gap between the lack of respect or declining respect displayed by the majority of Filipino youth.
According to the government's Filipino Values Formation Program, the National Commission for Culture and Arts (NCCA) recently surveyed that the "traditional Filipino values remained the same such as family-centered, faith and virtue-based, sympathetic for others, and education-oriented."
However, these values change over time due to "health and wellness reasons, the focus of basic needs, work and livelihood, concern for human rights, peace and development, protection of the environment, awareness on the importance of culture and heritage, and creative excellence," NCCA added.
PAGEONE and Village Pipol bolster their partnership to help identify if Filipinos are still upholding the traditional values in present days as taught by their ancestors.
The values identified by the NCCA research team will be used to also help the National Economic and Development Authority's (NEDA) program called "AMBISYON NATIN 2040", a collective long-term aspiration of Filipino in the next 25 years, to strongly achieve the "rooted, comfortable, and secure life" by 2040.
Thus, the urge to respond to the need for Pinoys to remember these values, PAGEONE and Village Pipol utilize their growing social media platforms to continue to embody and save these values through widespread implementation.
See Also
"This campaign is not only timely but also important given the current social environment where the young seemed to have forgotten the values handed to us from past generations. Reminding the young through re-education of well-loved Filipino values will complement the efforts of teachers and families in instilling and re-integrating these values into the young's daily lives. Through this campaign, we hope to bring the true Pinoy in all of us," Vonj C. Tingson, PAGEONE President  
Through this initiative, the bond to reconnect the past, the present, and the future will continue to flourish as this generation has more growing influencers to inherit the traditional Filipino values and start reliving them.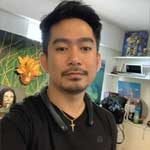 Josh Austria
Aside from being a businessman, Josh Austria has been working in PR and media industry for more more than a decade. From his years of experience as the Marketing and Advertising Head of Village Pipol Magazine, he has built strong relationships with creative people, brands, and organizations.