Lampara Books hopes to promote spiritual formation and values education through its Guiding Light imprint 
Lampara Books has recently launched Guiding Light, a new Philippine imprint that hopes to encourage parents and families to be a good influence on their children's journey to life. 
The family-oriented and faith-based imprint aims to promote the spiritual formation, values education, emotional growth, and community development through highly entertaining but transformative books written and designed by some of the world's most promising and award-winning writers, illustrators, and personalities.
Segundo D. Matias Jr., the Chief Publisher of Lampara Books, said,
"It has always been our goal to inspire adult readers, most especially parents, to engage with their children on stories of inspiration, joy, and life lessons within a framework of Christ-centered beliefs and teachings. Our activity books create bonding moments between mom and dad with their kids through storytelling that put good values at the forefront of its principles, while inspiring everyone to become a better human being."
Newest offerings
For its premiere offering, Guiding Light has recently released its 'Little Life Lessons on' series—a collection of fun activity books that parents and their children can color, play around with, and use as a medium for purpose-driven instruction. Written in both English and Filipino, the series is made for childhood care providers and parents to help their kids learn important values in life. The 'Little Life Lessons on' catalog contains inspirational stories that depict kindness, obedience, respect, and love, among many others.
The motivational imprint also takes pride in its Family Bible Illustrated edition, which has 365 pages of bible stories, meditations, and prayers for the whole family to reflect on together, and The Comic Book Bible, which offers a treasury of stories, known and loved by generations of readers.
See Also
For readers who are looking for a refreshing spin to the familiar narrative, there is Classic Bible Stories, illustrated for pictures-and-words format by talented young artist Tommaso d' Incalei. Bringing stories to life for a new generation of readers, this timeless collection will inspire people to discover the meaning behind the teachings of God in an exciting and easy-to-read way. Another significant title under its banner is The Classic Children's Bible, beautifully illustrated and presented to cater to a younger readership.
Other titles that are currently available at the Guiding Light website are Rhona Davies' The Life Of Christ, strikingly illustrated to chronicle the important life events that Jesus Christ went through from his days in Galilee to joining God in heaven, and Angela M. Burrin's Welcome To The Mass, a beautifully illustrated book that 'explains the Mass by linking the liturgy to scenes from the Gospels.'
The classic and new titles are available at the Guiding Light official website, https://www.guidinglight.com.ph.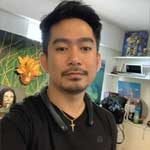 Josh Austria
Aside from being a businessman, Josh Austria has been working in PR and media industry for more more than a decade. From his years of experience as the Marketing and Advertising Head of Village Pipol Magazine, he has built strong relationships with creative people, brands, and organizations.