KaladKaren was among the hottest social media topics yesterday after her emphatic remark in an episode of It's Showtime.
On August 10, the comedienne-impersonator appeared at the afternoon variety show as one of the three judges for Miss Q&A. Joining her are Jugs Jugueta and Ruffa Gutierrez, whose stance will later be debunked in a manner.
The controversial matter took place during the segment "Beklamation." Wherein, two contestants were given 30 seconds to answer the playtime question:
"Kung talagang masipag ang mga langgam, bakit walang napapabalitang umasensong langgam?"
After the candidates each delivered their responses in the given time frame, it was the judges' turn to present their analysis.
Ruffa's take on 'unity'
Ruffa Gutierrez commented on the reigning queen Ralph Romero's performance. While she pointed out its lack of confidence, she also agreed with its answer by saying,
"Maganda 'yung pinopromote mo, 'yung unity. Kasi 'yun talaga'ng kailangan natin ngayon. Especially 'yung mga taong nag-aaway-away, laging nagbabash."
Ruffa seems to be speaking from her own belief and experience. The former beauty queen was recently denounced for playing Imelda Marcos in the movie "Maid in Malacañang." The show itself provoked discussions for allegations of historical distortion.
In addition, these unity talks seem to coincide with the tagline of Bongbong Marcos and Sara Duterte's tandem. Both won the 2022 election by "landslide."
KaladKaren debunks Ruffa
On the other hand, KaladKaren's different opinion gained the approval of many. Not only did she address her observation of the two candidates, but she also gave the most applauded insight.
Offering a different angle, KaladKaren said that such a playtime question needs a balance of wit and sense. Later, she proved her interesting points while commenting on societal concerns:
"Pwede niyong gawing metaphorical, bakit nga ba 'yung mga langgam parang mga tao? 'Di ba 'yung mga mahihirap nating kababayan kahit gaano kahirap silang nagtatrabaho hindi sila umaasenso because of bad system, because of so many things, sa mga social issues na naooppress sila."

See Also
Following the incident, netizens made comparisons between KaladKaren and Ruffa. In fact, a spliced clip highlighting the difference in their stance went viral on Twitter with almost 40k engagements.
In the end, a challenger named Rochelle Domingo won against the reigning Miss Q&A queen. She took home the crown and an amount of 10,000 pesos. Below was her winning answer:
"I believe kaya walang nababalitang mga langgam na umaasenso dahil hindi tayo langgam, sila lamang ang nakaalam kung anong nagiging buhay nila sa araw-araw nilang paglalakad.

Wala mang pag-asenso pero isa ang alam ko, meron silang disiplina― disiplina kung saan mamatyagin mo ang diretso nilang paglalakad, magkasalubong man, hindi napapaling ang landas."
It's Showtime airs Monday to Saturday via Kapamilya Channel, A2Z, and TV5. It is also streamed online through Facebook and YouTube.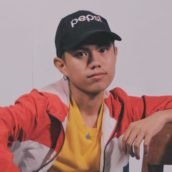 Renzneil Robles
Renzo is an introvert who prefers to do things at his own pace. Unlike most writers, he reads lazily. Watching Korean dramas at night is his constant source of comfort. Although oftentimes commended for being outspoken, he speaks better through writing than with his words.