RuPaul's Drag Race, the Emmy Award-winning reality competition in the US, excited Filipino fans on Tuesday, August 17.
RuPaul announced that a Philippine version of the show called Drag Race Philippines is now open for casting.
RuPaul's Drag Race begins casting for Philippine edition
RuPaul said,
"Calling all queens. If you think you have what it takes to become the first Drag Race superstar from the Philippines, we wanna hear from you. Show us your charisma, uniqueness, nerve, and talent, and this could be the beginning of the rest of your life,"
Likewise, World of Wonder co-founders Randy Barbato and Fenton Bailey made a joint statement expressing excitement for Drag Race Philippines.
They said,
"The Drag Race franchise has shined a spotlight on so many incredible queens from around the world and we are so excited to introduce audiences to the dazzling queens of the Philippines. WOW Presents Plus was created to serve as a springboard for underrepresented voices, so we are thrilled to exclusively premiere Drag Race Philippines on the platform for our global viewers."
Furthermore, interested queens may start applying for casting by visiting the official website of Drag Race Philippines.
A franchise that spanned international versions
RuPaul's Drag Race, a reality competition where RuPaul searches for "America's next drag superstar," premiered on television in 2009.
It soon became a global franchise, having international editions in Britain, Canada, Thailand, Chile, Holland, Australia, Spain, and Italy.
On the other hand, Manila Luzon, one of the Drag Race's famous contestants from its third season, recently announced casting for another local drag competition in the country called Drag Den Philippines.
World of Wonder has put Filipino Drag Race fans at the edge of their seats, yet to announce other details for Drag Race Philippines, including its host, judging panel, and target air date.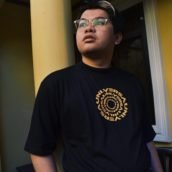 Kobe Adam Joshua Laurena
Kobe Adam Joshua Laurena is a writer who loves to tell stories from the perspectives of different people and everyday life. Apart from the pen, he loves to pick up the lipstick to transform into his frustrated drag persona: Anita Good Lovin'. He aspires to combine his love for writing and drag by creating a novel, short story, or screenplay about local drag queens in the future. He also has an obsession with sitcoms, women's pro-wrestling, and Funko Pops.