FINALLY, the heavens have listened to our desperate pleas for help! The ever-beautiful Julie Anne San Jose has blessed our ears once again with her newest single, FREE! 
Her melodic vocals, rhythmic dance moves, and powerful lyrics in her new music video have broken the monotony of Filipinos' everyday quarantine life. She has freed us and inspired us to break our stagnation and move up from our seats! 
Indeed, let's vibe and feel the beat! 
After the ending of Ms. Japs' successful taping for Heartfelt Cafe, she has experienced both happy and wistful feelings. 
According to our interview with her last Tuesday, June 22, she holds the fulfillment of sharing her character's unique explorations on "breaking the fourth wall" acting. But, unfortunately, this technique is rarely demonstrated in Filipino teleseryes. Still, she felt glad to be one of its pioneers in our country. 
"I think it's time na din for everyone to explore, or like to study and find out about it… I'm just happy kasi I believe that this is one of the few seryes or movies na may fourth wall concept. And, I'm happy and really really blessed that isa don ang Heartful Cafe, na isa ako don sa gumawa ng breaking the 4th wall." 
Aside from Heartful Cafe, she will also make another distinguishing breakthrough in the acting industry with her upcoming series for Viu Philippines entitled Still. But more on that soon, as the current buzz surrounding Ms. Julie Anne at the moment is her newest single, FREE. 
What FREE means for Julie Anne San Jose and how it helped her during the pandemic 
Julie Anne has always relied on music as a companion and refuge-more so during this pandemic. This is what she aims to share with her fans through FREE. 
"Thank God for music. Kasi eto yung parang naging sandalan natin eh… Through this song, I hope na makalimutan nila [listeners] kahit papaano yung mga iniisip natin. We all need that good distraction..life is good…live for the moment.. marami nang bad things na nangyari so let's focus on the good things naman."
FREE is a groovy pop song that brings out positive vibes, enticing listeners to, "clear your mind and set it free."
It was co-written with Eduardo Gonzalez and Denise Pimping and produced by a team of hardworking US and PH producers. Of course, this includes Herdy Casseus, Andrew Gonzales, Carlisle Tabanera, and Ito Rapadas. The official music video, now available on Youtube, was directed by Miggy Tanchanco. Now available through various media platforms. This includes Spotify, Apple Music, and YouTube – through a lyric video and an official music video.
Versatile-skilled and independent, she also inspires all of us to adapt to our situation and make the most out of it.
 During the pandemic, she has gained a lot of time to reflect and gain insights about herself and improve her skillsets. Julie Anne even learned the ins and outs of sound engineering, mixing, recording, shooting, and equipment setup. 
"My adjustment in terms of working from home…Ngayong pandemic, parang you have to do everything on your own, so you have to fix up everything- the lights, the camera. Ikaw mag-shoshoot sa sarili mo. You produce your own music….at the same time, you're busy, you're productive, and it helps you feel fulfilled.."
Furthermore, she has also tried learning other skills such as baking and cooking to make up for all the time she spends indoors. Additionally, Ms. Japs also feels grateful to spend so much time with family and loved ones. 
"At the end of the day, sino ba ang matatakbuhan mo? Sino ba ang talagang nandyan for you? So it's really important as well na may support system ka."
We love how Ms. Japs is not only a talented singer, dancer, and artist but also a family-centric influencer! She is such the PERFECT role model to emulate among Filipinos. 
We're on the right track stanning such a beautiful and talented woman, so go check out #FREE now and free yourselves! 
Stream FREE! 
Spotify ⎟Apple Music⎟Lyric Video⎟ Official Music Video. 
Follow Julie Anne San Jose:
See Also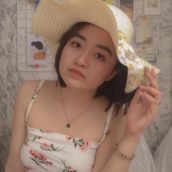 Llana Cabajar
An aspiring adventurist who aims to travel the world someday. Weird and poetic, a great friend for problematic rants and deep talks about life in general. Hit me up on my socials!