We Filipinos experience a six-month lockdown and that's one of the longest quarantines worldwide. This means fewer daily activities and no chance for leisure activities like travelling or sports. According to Fitbit, a lot of us sleep during the months of lockdown. Is that's the case for you too?
Less movement but better sleep
Just to give a background, Fitbit is a fitness gadget manufacturer that sells wearables focusing on activity or exercise. This includes Versa 3, Inspire 3, and Sense. They are also popular for their app companion that records and organizes the user's daily activities like workouts, steps, sleep quality, and others.
The said company got the fitness data from March to August and these are the months that the COVID-19 crisis peaked the highest. The summary of data shows that Filipino Fitbit users took the fewest steps in the Asia Pacific, beating India. On the other hand, Hong Kong users had taken the most steps in that region.
Meanwhile, Fitbit added that Filipino users have the 'most improved' sleep quality. Compared to the 2019 average scores, Filipinos sleeping time was 30 minutes longer. After easing the restrictions, it dropped to 25 minutes.
Furthermore, the study from Fitbit mentioned that a lot of Asia Pacific users changed their routines to exercise that can be performed indoors. These activities are meditation, Pilates, and yoga among others. Overall, the data shows that while people are forced to live a less lifestyle, they chose to transition to more frequent activities that help release stress.
We think that technology and devices like fitness bands and smartwatches can be a great help to monitor your health. But it's still in our decision, discipline and willpower to stay active lockdown, or not.
Do you guys agree?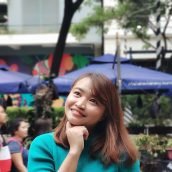 Queenie Lastra
Queenie Lasta got her bachelor's degree in Communications Research from UP Diliman. In her free time, she likes to read thriller novels, psychology books, and mangas. She believes in the importance of grit, hard work, and passion to become a great writer in the future.