Good news to all iOs users! Apple One is arriving soon here in our country. This all-in-one subscription bundles services such as Apple Music, TV+, and others!
A one-stop-shop for digital services of Apple
What is Apple One? Apple One is a subscription service that bundles together Apple's existing services, letting you pay one monthly price to get several services at once. It's somewhat similar to Amazon's Prime set of services. Apple Music is an ad-free streaming service that's like Spotify. Apple TV + allows you to watch movies, documentaries, and dramas.
Meanwhile, Apple Arcade is a mobile game subscription service that lets you play more than a hundred games. Apple News Plus offers access to articles from numerous magazines and newspapers. Lastly, the Apple Fitness + has guided workouts built for the Apple Watch.
Apple One bundle choices for everyone
Here in the Philippines, there are three Apple One bundle options set to be available. Each bundle provides different levels of service accesses at different price points.
First, the Apple One Individual bundle priced at PHP 375 per month will include Apple Music, Apple TV+, Apple Arcade, and 50GB of iCloud storage. The Family bundle is priced at PHP 495 per month includes the three Apple services above + 200GB iCloud storage, and the ability to share all services between 6 family members max.
Apple One Premier bundle is not listed on the Apple PH website. Internationally, it is priced at USD 29.95 per month. It includes Apple Music, Apple TV+, Apple Arcade, Apple News+, Apple Fitness+, 2TB iCloud storage, and family sharing.
A FREE 1 month trial for all Apple services you haven't subscribed to yet is included. After 30 days, Apple One subscription will be automatically renewed. Fortunately, you can cancel anytime you want during the trial phase as well as during your subscription.
Apple also implemented a system to handle dual Apple IDs within a single Apple One Bundle. This is for users with multiple IDs split across iCloud services, iTunes, App Store, and subscriptions.
Apple One is accessible via Apple devices such as iPhones, iPad, iPod touch, Mac, Apple TV, HomePod, and Apple Watch. It is also available for non-Apple devices depending on which services are applicable. For instance, Apple Music subscription will be accessible on Android devices while Apple TV+ can be accessed on different smart TVs.
Any thoughts about these bundles?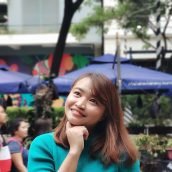 Queenie Lastra
Queenie Lasta got her bachelor's degree in Communications Research from UP Diliman. In her free time, she likes to read thriller novels, psychology books, and mangas. She believes in the importance of grit, hard work, and passion to become a great writer in the future.