If you ask me, a cup of coffee is necessary to function as a human. Yes, I've tried hot chocolate, smoothies, and herbal teas to start my day. Yet, nothing beats the smell of brewed coffee in the morning. And I know, many of you can relate to this feeling!
Why is drip coffee the best choice for me?
I want you to know my experience with drip coffees from Bro'd Coffee PH. I already have a coffee press and a coffee machine, but drip coffees are heaven-sent. As a working wife, I have to juggle my work and chores so I always look for convenience and time efficiency.
Using a press would be the easiest option if you're looking into the price. However, cleaning it after use is such a hassle. On the other hand, my capsule machine is low maintenance. Yet, every capsule I purchase is expensive.
Drip coffee from Bro'd Coffee PH is a revelation. The man behind this brand, Anthony Rosaldo, told us how he came up with this brilliant concept. "Bro'd Coffee Ph" is a wordplay of "Brewed" and "Bro" hence their tag line, "Bro'd Coffee, Brewed by Bro".
Showcasing the world-class Filipino coffee
Through his years of domestic and international travels, Anthony was able to gather enough knowledge about the coffee industry. He explained how Filipino coffee is remarkably different from others,
"Our local beans have a unique taste and with a strong conviction I'm proud to say, Filipino Coffee is world-class. Having that said, I wanted to start promoting our own coffee by bringing it closer to the Filipino market. I wanted my brand to look classy hence the minimalist look of the packaging and give my consumers affordable premium quality coffee beans."
Anthony made a serious effort in finding suppliers from Benguet, Batangas, and other places in the country. He asked for samples and tried them one by one, taking note of quality, taste, and the capacity to produce his requested amount.
I like the wide variety that the shop has, in terms of flavor. In a single pouch, I have ten drip coffee packs with different flavors to choose from! According to the owner, the best-selling variants in his shop are the following: Benguet Arabica and Barako Blend. He recommends Benguet Arabica since it's less acidic.
"Barako Blend is also a favorite amongst customers for its popular Pinoy bold taste. All the Coffee drip packs are also fast selling because it's an easy fix for caffeine and you get to try different blends in one pack."
The 250g coffee beans from Bro'd Coffee PH range from PHP 160 to PHP 190, depending on the flavor. Also, they are selling three kinds of drips: premium, flavored, and classic. I was able to try the Premium Coffee Drip in a pack of 10's.
Trying various flavors from Bro'd Coffee PH
For me, I fell in love with the flavors of Hazelnut, Macadamia, and Butterscotch. I'm trying to cut back on calories so I drink mine in black. I just add a bit of stevia as a sweetener if I find it too bitter for my liking. But with these three flavors, I hardly needed to add the, since their flavors are just right.
My husband tried some of the flavors, as well, and he liked Barako Blend the most. He said it has an intense and bold flavor which is perfect to energize him on sleepy days.
The PHP 190 is really sulit! It means you'll only spend PHP 19 pesos for a quality cup of brewed coffee. You also won't grow tired of drinking the same flavor every day.
How can you order?
You can give these as a gift during the upcoming holiday season since the packaging looks chic. They also have a Bromance Wooden Set and Bromance Nordic Set which you can check out. Both are priced at PHP 999.
The Bromance Wooden Set includes 1 French Roast or Premium Barako Beans 250g, 1 Wooden French Press, 1 Double Wall Glass Mug, 1 Wooden Spoon, 1 Wooden Coaster, 1 miniature dried flower bouquet, and 1 brew guide card.
Meanwhile, the Bromance Nordic set offers 1 Premium Barako or French Roast Coarse Grind 250g,1 French press, a choice of a dark blue, grey, or purple color ceramic mug, 1 black metal coffee bean scoop, 1 wooden coaster, 1 brewing guide card, ribbon, gift box
If you want to order from Bro'd Coffee PH, you can reach out on their Facebook or Instagram account. The payment mode is through GCash or bank transfer. The shop is open from 8 AM until 12 MN but they only handle deliveries from 8 AM to 6 PM.
If you want to start your day right, have a cafe-like quality experience for a price that won't hurt your wallets!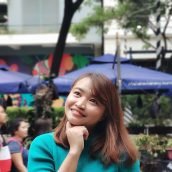 Queenie Lastra
Queenie Lasta got her bachelor's degree in Communications Research from UP Diliman. In her free time, she likes to read thriller novels, psychology books, and mangas. She believes in the importance of grit, hard work, and passion to become a great writer in the future.