barenbliss at Beyond the Pale: The Night of Misfits 2022
Talk about a night full of talent, entertainment, and laughter! Last December 2, 2022 barenbliss sponsored Beyond the Pale: The Night of Misfits 2022 with local Drag Queens and Artists: TSN, Kerrie Duh, Giovanni, Kio Priest, Kumare Harvey with Haus of It; Queen Antonyetta and Ada Bow hosted by Malayaugh! 
barenbliss at Beyond the Pale: The Night of Misfits 2022
Beyond the Pale is a phrase that means outside the bounds of acceptable behavior. It is the perfect phrase for all the queens who continue to break the molds set by society. Drag is a beautiful art that helps thousands of people gain confidence in themselves and openly express their identity to everyone. This is the second time that barenbliss was able to sponsor an event for our local queens and it has been a huge honor to support them. Indeed, barenbliss "shantay-we-stay".
As lights and music filled the Green Door, the room got drowned in love and laughter. It is such an amazing experience to see how the LGBTQ+ community has changed society. Art and music have never been this progressive and we are all for it!
As barenbliss forwards its inclusivity campaign, we happily gave out gifts and prizes to everyone who attended! Gifting them products that will provide them with "Beauty-In-Joy" as well as becoming and feeling more beautiful inside and out.
The biggest takeaway however is that there's nothing more freeing than seeing people enjoy what they do without the fear of being judged and being able to forward their campaigns that enlightens society. There is no other way but up from here and barenbliss will always be an ally to the LGBTQ+ Community. Together we shall conquer the world and bloom beauty and confidence in the hearts of many.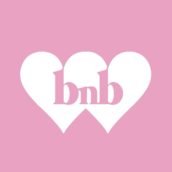 BNB Team
𝒃𝒂𝒓𝒆𝒏𝒃𝒍𝒊𝒔𝒔 (bnb) Beauty Lab was founded by the best scientist to create innovative products. Based on its scientific and pure formula, barenbliss combines natural and scientific ingredients, it removes all harmful ingredients and created the pure 𝑩+𝑵+𝑩 formula to create a new lifestyle that is suitable for all skin types, making this brand a makeup and skincare hybrid.