8 Reasons Why Secondhand Furniture Pieces Are Often Better Than Brand New Units
Filipinos are huge fans of preloved goods, and this fondness extends to furniture. Almost every neighborhood will have a store that specializes in secondhand furniture pieces, usually sourcing these from countries all over the world. But you don't even need to go to these stores to find preloved furniture. Chances are you will find these stores and individual sellers on the country's top marketplaces, selling thousands of unique items at any given time.
That being said, should you even buy secondhand furniture in the first place? Our take is that you'll be surprised at how great a bargain and how exciting a find certain preloved furniture pieces can be. Here are eight reasons why you might want to choose secondhand furniture over brand new ones:
1.) Better Value
Secondhand furniture generally costs far less than new furniture. In most cases you can get secondhand furniture pieces for a fraction of what they cost new, making them a great option if you're on a budget. In other cases, these pieces may even be in unused or mint condition.
If you're patient and know where to look, you will eventually find high-quality pieces for your home or workspace at great prices. Make sure to look through local online marketplaces to find second hand furniture sets and pieces close to where you live to bring down the shipping price and the total cost even more.

2.) Less Depreciation
A furniture piece will always experience its most significant depreciation right after it's been sold for the first time. If you buy secondhand, this gives you a significant advantage as you can always resell secondhand items at a price very close to what you acquired them for.
This significantly reduces your financial risk if the furniture you buy does not work out for you. The low depreciation of secondhand furniture also makes them a great option for modification, as the risks of further reducing the piece's value are minimal. If you're handy, you can even restore some depreciated pieces and resell them at a profit.
3.) Better for the Planet
Manufacturing and shipping furniture across the world has a surprisingly large impact on the environment. A recent report found that an average piece of furniture may generate about 47 kilograms of carbon dioxide or equivalent gases into the atmosphere. The cited study only looked into the average emissions impact of the materials used in making furniture and does not include other such direct environmental impacts as deforestation, mining, and transportation among many other factors.
All these impacts can be reduced by minimizing the demand for new furniture pieces and buying secondhand. Buying preloved items the need to use up resources and transport them over long distances to create new goods and to deliver them to consumers. It also saves on the energy and carbon emissions that would have been needed to further break it down and process it for recycling. Indeed, if you're concerned about the impact you're making on the planet, buying secondhand is the way to go.
4.) Rare Finds
You never know what you'll find at online and offline secondhand furniture markets. In most such places, you will occasionally come across designer goods as well as high-quality custom pieces for far less than their price when new. This makes secondhand stores a great option to find statement pieces that will provide character to your home or office.
5.) More Character
Speaking of character, a lot of preloved furniture pieces have a desirable worn-in look precisely because they have been used for years. This lends some pieces an authentic look that could not be had in any other way.
Wood furniture, in particular, can gain a beautiful natural patina that can be impossible to replicate convincingly. If this is the kind of look that appeals to you, then the secondhand market is your best bet.
6.) Less Attachment
Because new furniture pieces can be expensive, owners will often fuss over them, sometimes spending hours on their care and maintenance. Unless you enjoy this process, this isn't always ideal for most lifestyles. Having new furniture can even cause some anxiety if you have pets or small children.
The low prices and worn-in condition of secondhand furniture pieces mean that you will probably be less attached to them. This means you're more likely to enjoy your purchase and use the furniture as intended. Plus, if you're not emotionally attached to the piece, it will be much easier for you to sell, should you need some extra cash.
7.) Easy-to-Repurpose and Upcycle
As mentioned earlier, secondhand furniture is a good option for people who are fine with doing some modification and restoration work. Because they are already depreciated, the risks of modifications and repairs are small. The rewards, on the other hand, can be substantial.
As these before and after photos show, some imagination and a trip to the hardware store are all you need to turn your secondhand find into something you'll cherish for a lifetime. If you have a creative streak, chances are the second furniture market will give you many diamonds in the rough.
8.) Durability
Good furniture can last decades, with many cherished family antiques being passed down for centuries. Unfortunately, they don't make new furniture like they used to. A lot of fairly new pieces don't even make it a few years before they have to be scrapped or sent to the landfill.

Thankfully, most furniture pieces that can make it to the secondhand market have already been tested by time. If you can find a trusted seller or see evidence that the piece still has years left in it, you may want to give it a shot. After all, if it doesn't work out, you can always resell it for minimal or no losses.
Buying secondhand furniture saves you money, brings out your creative side, and minimizes your impact on the planet. If you're in the market for a new bed, sofa, or coffee table, make sure to hit your neighborhood secondhand store as well as trusted online marketplaces. Chances are, you'll find pieces that will be easy on your wallet and will be a great fit for your space as well.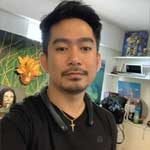 Josh Austria
Aside from being a businessman, Josh Austria has been working in PR and media industry for more more than a decade. From his years of experience as the Marketing and Advertising Head of Village Pipol Magazine, he has built strong relationships with creative people, brands, and organizations.