Doing efforts to follow fashion means encountering several problems that are always there to exist. No matter how little, it can ruin our day. And as if making us feel bad once isn't tiring enough, oftentimes they reoccur to give us an ache in the head.
But set your worries aside, because we've found the answers to, probably, everyone's dilemma. Have your notes handy or rather, your phone and online cart!
Resolve your common fashion struggles with these smart items you can buy online:
Anti-blister heel grip inserts
"Beauty is pain" should no longer be your mantra with our first entry item. I mean to say, worry not about the blister that stops you from wearing your favorite shoes or newest stiletto.
Also called heel protectors or pain relief pads, unlike how small it is in size, the purpose is huge and life-changing. Simply attach the article in the inside backstay of your sneakers, or the upper heel tab of your high heels. Then the next step is to get up and fancily go because the rest is up to these grips!
For as cheap as less than 20 PHP, find whatever suits you and your footwear's style. It comes in a variety of designs, and materials ranging from imitation leather, cushion, to sweat-absorbing fabric.
It's simple and clever, just the way we want it!
Fake collar aka detachable lapel shirt
It's hard to appear chic and fab with the weather as hot and dry as the tropical country, the Philippines. Either you change your most wanted get-up or endure that sweaty feeling in the name of fashion, although it's hard.
But with a detachable lapel shirt, you need not compromise and still achieve that Korean-inspired outfit you want. Just wear it like you normally would do with polo and long sleeves as an inner garment that completes your garb. But less the discomfort as it does the trick.
Roundabout a hundred pesos and up, choose from plain white to all colors you can find. Some stores even offer types of collars for your wider fashion options.
With this, you've outdone a real struggle using a fake collar. Who would have known?
Lint remover roller
Lint, fluff, or "himulmol" is an absolute fashion nuisance for everyone, style-conscious or not. Sometimes unavoidably caused by washing clothes with other mixed fabrics, or just pure traces left by your favorite furry pets.
Whatever may be the reason, not only it is a pain to our convenience but to our hearts as well. Imagine giving up your most loved shirt because it's no longer tidy-looking. What a disappointment! Thus, a lint remover is the perfect fashion game-changer for that!
Under 200 PHP, you can get this item as a forever saver of trouble. Effortlessly rollover your garment and witness with satisfaction how that irritating lint gets off your clothes.
The problem is solved, and consider this a mini-therapy once in a while!
See Also
Height-increase shoe insole
Let's be honest and admit that the average Filipino height is a no-match to other nationalities. And although we should not conform to such fashion standards, wanting to appear taller in some of our get-ups can sometimes be just a personal choice.
So allow me to introduce a countermeasure to our fashion problem involving height— the shoe insole! Slip in the item inside your sneakers to elevate your sense of style, and stance, literally. The result, an instant glam level-up!
For 100 PHP, you get to select the proper size appropriate to your pair of shoes, and the color too! But as if that is a big deal.
Increased self-reliance for increased height. That is the goal.
Confidence is the best fashion hack
And…at last! Have you decided which of these products are you going to checkout?
But above else, take to heart that everything is a mere suggestion. The real struggle in carrying ourselves exists within us, and so the solution for it too!
Doubts are our greatest enemy, so invest in building your confidence— that is for free.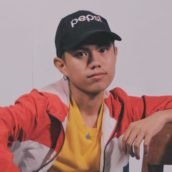 Renzneil Robles
Renzo is an introvert who prefers to do things at his own pace. Unlike most writers, he reads lazily. Watching Korean dramas at night is his constant source of comfort. Although oftentimes commended for being outspoken, he speaks better through writing than with his words.