One thing that has remained significant in everyone's wardrobe is the good old t-shirt. 
Like the jeans, the t-shirt has become a go to clothing for both young and old. 
Also, this may be attributed to the simple design and comfort it gives to its wearer.  
But ofcourse, design is very important as it gives personality or defines a person's personality based on the prints, size, and colors.
Recently, oversized Korean inspired design has penetrated a once muscle shirt loving nation as now comfort and design is top most priority.  
Awesome t-shirts
Good thing there is INSPI, who caters to the ever growing t-shirt market segment. 
INSPI t-shirt and clothing line is very inclusive in terms of catering to the different shapes and sizes of its lines. 
From simple plain shirts to polo shirt and hoodies, name it, INSPI has got it.
Big Christmas sale
With the coming Christmas Season, its never to early to start your shopping. 
Shopping specially made easy thru SHOPEE and its upcoming Super Sale.
Shopee launches the biggest sale of the year – the 11.11-12.12 Big Christmas Sale – with can't miss promos such as ₱1 deals, Free Shipping with ₱0 min. spend, and 10% off daily from the widest selection of brands and sellers.
Also, did somebody say trendy? We hear you! You are at the right place.
Moreover, they got what you need for your simple daily out of the day and night needs.
Furthermore, they make products that constantly inspire and give positive outlook in life to its customers and stand with the values of positivity, politeness, cleanliness, honor, hard work, and being respectful to different cultures. 
Positivity and happiness
Also known for making clothing products that brings happiness, positivity, and inspiration through its designs.
They offer a wide array of colors and styles that will match your every mood.
Also recognized by having good quality products that won't break the bank, that's a promise. 
It is perfect for those days when you don't know what to wear and you just want to grab some ol' reliable clothes, but still looking stylish as ever.
Whether you want some plain clothes or tops with some fun prints, they have a lot of options for you!
If you're feeling playful or in the mood to just be chillin', they will have what you need. 100% guaranteed!
You will never be out of trend, for sure.
Once you start buying from them, it is just hard to stop.
You can get them in just very simple steps! Just go to these links and add to cart if you like what you see.
Save a ton
The more t-shirts you get, the more you save.
Also, the more you save, the better! shopee.ph/crownshirt shopee.ph/inspistore shopee.ph/organicofficial 
But wait, there's more!
Crown offers wholesale prices.
So, the more t-shirts you get, the more you save.
Good deal? I say it is like THE BEST DEAL, EVER!
Moreover, do not hesitate, go and get yourself something! You deserve it. Also, you worked hard.
Lastly, get yourself a gift, maybe get your friend one too. Or make it two? Why not! Shop now!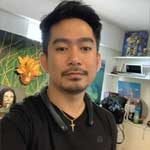 Josh Austria
Aside from being a businessman, Josh Austria has been working in PR and media industry for more more than a decade. From his years of experience as the Marketing and Advertising Head of Village Pipol Magazine, he has built strong relationships with creative people, brands, and organizations.