Online gambling is gaining popularity in many countries. This includes the Philippines, where no law prohibits online wagering. The increasing appeal of these games pushes developers to continuously make online casino innovations for platforms to keep their players.
However, with the increased popularity also comes increased risks. Casino gamblers must be vigilant with illegal online casino gaming sites and play only in the best casinos in Philippines.
Ara Bernier, a resident online casino expert, will discuss this year's trends for online gambling so interested parties can be updated. Feel free to check her page for related articles here.
2022 Online Casino Innovation Trends
With the advancement of technology comes new trends that make the online casino gaming experience even better. Below are some online casino trends players can expect in 2022:
1. Enhanced Virtual Reality (VR) and Augmented Reality (AR) Technology
VR and AR technologies make the online gaming experience more exciting via simulated realities. They will continue to impact online casino games in the future.
3D avatars, realistic graphics, gesture imitations, and live interactions with other players allow casino gamblers to be immersed in the game. Some online casino sites offer the use of headsets to simulate the experience of playing in a land-based casino.
Other VR and AR gaming devices allow interaction between players with enhanced systems for an uninterrupted gaming experience during live online casino gaming.
Many slot developers are eyeing PlayStation VR headsets, Oculus, and SteamVR in slot games. In 2019, British developer Playtech experimented with a VR reel-spinner. Many expect Playtech's VR reel-spinner to re-emerge in 2022.
2. Metaverse Casinos
Meta, formerly known as Facebook, announced that they would launch a new social network that implements VR technology, the Metaverse. Some casinos in the Metaverse will allow token-based gambling on classic games.
An example of a Metaverse casino is the Decentralan. It is a virtual world that launched in February 2020 and has various casinos and card gambling venues.
3. More Cryptocurrencies
The use of cryptocurrencies already started in previous years and will continue to increase in 2022. This is because several casino sites are already accepting these virtual coins.
Many online gamblers prefer digital currencies at online casinos due to their security and anonymity. While traditional payment methods such as bank transfers, eWallets, and debit or credit cards remain, cryptocurrencies are safer and may replace them in time.
Online gamblers are also more at ease using cryptocurrencies for deposits and withdrawals because they minimize the risk of identity theft and hacking.
4. Mobile and Smartwatch Use
The smaller icons and buttons on smartwatches make them more appealing for users; in many ways, they are more convenient than smartphones. Now, smartwatches are not only used to send and receive messages or track fitness. Playtech, a gaming provider, already offers slot machine applications to Apple smartwatch users.
Mobile casino platforms or mobile-optimized casino sites are on the rise as well. Despite mobile's small screen size, mobile-friendly sites can still provide excellent graphics and easy navigation.
5. RNG-Fueled Gameplay
Live casino games are already a trend, but most casinos only offer classic games such as baccarat, roulette, and blackjack. However, in 2022, some game developers such as Evolution Gaming may expand their live online casino offering by introducing wheel games.
In 2020, Crazy Time and Evolution Gaming added products with advanced RNG gameplay on a wheel game.
6. Game Bonus Features as Promo Prizes
Meanwhile, promotions and bonuses are attractive to players, and they have long been part of every online casino's promotional strategy. Instead of free spins, physical rewards, bonus cash, and cash backs as promo prizes, some online casino sites decided to expand their bonus features. 
An example is Pragmatic Play's Drops and Wins, which included game bonus rounds in their prizes.
7. Social Betting
Since online gamblers like to discuss their bets and betting ideas, online community betting features are integrated. Players can share wagering tips with other players through social betting channels and challenge their co-player and friends. 
Some bookies have a forum where gamblers can post, follow, comment, and even challenge bets from others. Some social betting platforms also give prizes to players giving the most tips and strategies in games like blackjack.
Social betting may become more prevalent in 2022 because it can increase player confidence.
Conclusion
Continuous advancement in technology means more innovation trends. Gamblers will want to be updated with the latest trends in online casino gaming, so they don't miss exciting ways to play online.
Casino Innovation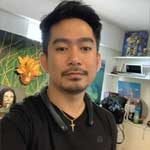 Josh Austria
Aside from being a businessman, Josh Austria has been working in PR and media industry for more more than a decade. From his years of experience as the Marketing and Advertising Head of Village Pipol Magazine, he has built strong relationships with creative people, brands, and organizations.