Officials want mobile game PUBG banned in Pakistan and here's why
The main reason why PUBG is so popular has to be the great escape it provides. Players get an adrenaline rush and immense excitement as they try to survive until the end of the game, race against time and try to get as many kills as they can.
A rage after binge-playing the game?
PUBG has become one of the leading video games played in Pakistan, said Business Director at GameRED Moazzam Kamra said that PUBG has become one of the leading video games played in Pakistan.
However, this popular game is possibly facing a serious problem after a game addict in Pakistan massacred his entire family. A 14-year old gamer shot his mother and three siblings month so the Pakistani police officials proposed to ban PUBG.
According to the investigators, the boy thought his family members would come back to life like the game's characters. He though that they will just resurrect after being eliminated during play. Before the shooting incident, his mother often reprimanded him for playing the game for too long.
Police investigator Imran Kishwar told reporters in the eastern city of Lahore,
This is not the first incident of its nature so we have decided to recommend a ban.
Internet service providers temporarily restricted PUBG in Pakistan last year due to after three teenage suicides.
According to a source, India also has a bothering cases if suicides and deaths related to PUBG. Note that this country is a major market for for this high-grossing mobile game.
Taimur Zia is a 24-year-old gamer who has played PUBG and similar video game Fortnite for many years. He said that PUBG is all about competition and added,
It's a test of our skills to see who gets to survive. The thrill of being on the top of 100 other people keeps you going.
However, Taimur said that the boy who killed his family might have mental issues. He said that even that they play for 6 hours straight, it doesn't mean they are crazy. Fo him, a video game is a kind of an escape, something to avoid socializing.
Besides Pakistan and India, a number of countries including Bangladesh, Jordan and Nepal have imposed restrictions on PUBG in recent years.
Any thoughts on this issue? Will you guys let your kids or siblings play PUBG?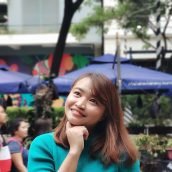 Queenie Lastra
Queenie Lasta got her bachelor's degree in Communications Research from UP Diliman. In her free time, she likes to read thriller novels, psychology books, and mangas. She believes in the importance of grit, hard work, and passion to become a great writer in the future.