LTFRB denounces overcharged taxi scam involving SEVENTEEN Joshua, warns punishment for PUV drivers
Photo from Joshua Hong (IG)
The Land Transportation Franchising and Regulatory Board (LTFRB) has released an official statement after the viral Manila experience of SEVENTEEN's Joshua Hong.
Hong, the lead vocalist of the South Korean K-Pop group SEVENTEEN recently had a spontaneous vacation in Manila, Philippines. During his short trip to the country with his mother, an unpleasant encounter welcomed the idol.
Hong initially made preparations to travel to Da Nang in Vietnam. However, an issue with his visa forced them to cancel the trip and hurriedly change plans. As the translation made by SBS News says,
"We could not go to Vietnam. (But) since we were already at the airport, I thought we should still go somewhere. The closest flight with seats was Manila, so we decided to go there instead. We did not have time to exchange our money. We thought we'll sort it out once we get there."
But arriving in Manila, Hong faced unforeseen difficulties trying to exchange currency for pocket money. He failed to withdraw cash from his card as no ATMs were working at the airport. Moreover, they were unlucky with their attempts to visit different stores.
Hong then decided to check in at a five-star hotel by riding a taxi to get there. Unknowingly, he fell victim to a swindler, fuelling the discussions among fans in the Filipino K-Pop community.
"We went to this five-star hotel, and I asked the staff to overcharge my card and give me some cash with the amount. Thankfully, they did that for me. The taxi driver asked for like a thousand something in the Philippine peso. I later found out that I paid three times more. Gosh!"
Hong shared this story during their live stream, where thousands of fans were watching around the globe. With the issue drawing unwanted attention, the LTFRB issued an official statement warning all Public Utility Vehicles (PUV) drivers.
"Kailanman ay hindi katanggap-tanggap sa LTFRB ang ganitong panloloko sa mga pasahero— lokal man o dayuhan. Pinapaalala sa mga PUV driver at operator na sumunod sa alituntunin at polisiya ng ahensya upang mapabuti ang pagseserbisyon sa publiko."
LTFRB reiterated the implementation of the existing Joint Administrative Order 2014 that mandates punishment for overcharging violations. Lack of compliance with this order risks paying penalties or cancellation of Certificate of Public Convenience (CPC).
Lastly, the LTFRB urged the public to report such anomalies to their 24/7 hotline, 1342. They also encouraged reaching out to their Facebook page or sending an email to pacd@ltfrb.gov.ph for any complaints.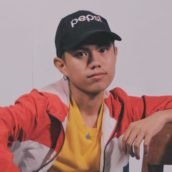 Renzneil Robles
Renzo is an introvert who prefers to do things at his own pace. Unlike most writers, he reads lazily. Watching Korean dramas at night is his constant source of comfort. Although oftentimes commended for being outspoken, he speaks better through writing than with his words.