Kulay Rosas Pa Rin ang Bukas — An Open Letter to Kakampinks
This photo belongs to the author of this article
As I type this letter to all of you, I am situated in my room in our hometown. I currently reside in Makati but I went home to Cavite to vote. Even if I live in the city now, I purposefully remained a voter here. Before, I believed that whenever I cast my vote, I want to come home. Sadly, it doesn't feel like that anymore for so many reasons.
Since the other night, I have been isolating myself here. I don't meet up with friends nor do I even see my cousins who are just next door.
If you are reading this letter to find comfort or to find out how I cope, you are probably feeling as hopeless and devastated as I am. All of us do our best to ease our pain and anxiety in these trying times.
I have lost several friendships, and have resented some of my relatives—all because of their misplaced conviction, nonsensical retorts, and uneducated choices. And if you have to, even in the form of distancing yourself from them on social media, it is fine.
No matter how hard they deny it, their choices in this election speak a lot about their character and morals. They have voted for the entire future of the Philippines and have spat on the faces of the victims in our history they call "fiction."
If you decide to have a break from them or completely remove them from your life, it is your choice. Your peace is the most important at the moment and your frustration, disappointment, or even anger for them is valid.
I know that we don't seem to be seeing the light at the end of the tunnel but I assure you that our main takeaway from this is that we know we put up a good fight. We are witnesses to the power all of us can give whenever we need to stand up for something we believe in—not just for ourselves but for the entire nation.
Personally, as part of the 100,00 crowd in Cavite or the million in Makati, I know that I have brothers and sisters in this country hungry for change. You have no idea how much it meant that we were able to unite and stand up for our principles. The feeling of a community that shares the same sentiment feels more like a family rather than camaraderie.
Standing with each and every one of you, in a sea of pink, lit the fire inside me; seeing the pink posters in a sea of red and blue stood as a beacon of hope to many; to have chanted and screamed the names of our candidates gave voice to the silenced. I have cried a ton in several speeches in support of our cause and I believe many of you as well; the things we are fighting for have touched many souls.
In the current numbers that we have, it may seem that we have lost the election. Nevertheless, the silver lining behind all of that is that we have found each other. Regardless of who is in the position, we should be confident that there are other Filipinos out there who still believe in good governance.
I know that we have seen some people mock our beliefs and laugh at our faces when their candidate seemed to have won, however, they have no idea how our hearts connect to each other. Not because we have supported the same presidential candidate, not because of celebrities that we idolize, not for our pride and to have the bragging rights, but because we fought for the country.
In the two rallies that I have attended and the media that I have seen from credible sources, I am witness to how we can build something bright in the Philippines.
Volunteers stepped forward to make everything possible; celebrities used their influence to speak the truth and support the righteous as they risk their careers; businessmen disregarded their profit in order to promote and fund the movement; and simple supporters like many of us either attended rallies, educated others or lifted their allies in this campaign through the process.
We have built something that almost equates to winning. We have formed an alliance, not just in support of a specific person but in support of the country. Unlike those who mock us for our movement, we didn't vote for our candidate just to rub it in their faces but to initiate change for the better.
We voted for Leni Robredo because we have studied her, we have exerted effort to know her, we have felt her, and we believe that she is the leader we have been waiting for. We do not idolize her, instead, we rally with her to change the country and rise against the system. Kakampinks are not fanatics, rather, we are allies.
And you may believe that we will end here in this particular hurdle of losing the election. But trust and believe that our eyes that have been opened and our spirits that have been strengthened will forever fight for our just cause… and that is to have a better Philippines. We may not have won this election but we have won the hearts of many and have lit an everlasting fire.
Hindi lang noon ibig sabihin na kulay rosas pa rin ang bukas, kundi pati na ang mga susunod na araw, taon, dekada, at siglo. Pang-habang buhay natin itong ipaglalaban, sama-sama.
P.S. Official results have not been declared as the Parish Pastoral Council for Responsible Voting (PPCRV) continues to count. However, in line with the recent reports from trusted news sites, many Leni-supporters have expressed their frustration and sadness. We should not lose all hope. We shall rise through this.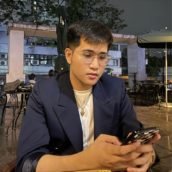 Raphael Garcia
Raphael is a person born between the generations of Millenial and Gen Z. He was produced by Cavite State University (Main Campus) with a bachelor's degree in Political Science. The lad has a fresh take on things, but can still stay true to his roots. He writes anything in Pop Culture as long as it suits his taste (if it doesn't, it's for work). He loves to wander around the cosmos and comes back with a story to publish.