First-Ever Tiktok Awards in the Philippines: The full list of winners
Another event to keep in the history books! The first-ever Tiktok Awards in the Philippines happened on July 4, 2021.
If you're not familiar with Tiktok, it's one of the most popular social media apps today.  the likes of Facebook, Twitter, and Instagram. It's a platform wherein users can post short 15 or 30-second videos, together with the app's filters and editing tools. 
The Tiktok Awards in the Philippines is a major Tiktok event aiming to reward Tiktok creators for their influence and creativity on the platform. Billy Crawford and Inka Magnaye hosted the event, dubbing the awards show as "Ipakita Mo." 
The event featured star-studded awardees such as SB19, Andrea Brillantes, and Sanya Lopez, who all won the Top Celebrity Award. 
According to these three celebrities, they did not expect to win an award for their content. However, they were truly honored and privileged to be receiving such an esteemed award title.
Sanya Lopez even remarked that she never thought of receiving an award for something that she joined just for fun. 
Ranz and Niana Guerrero, two siblings famous for their dance covers on Tiktok, also received an award for being Tiktok's Top Creator. Their talent in dancing, shown through their videos, reached both local and international acclaim. 
According to Ranz:
"It's an honor receiving this award…We were there when it first started. I can still remember we were in Indonesia before TikTok launched. Back then, the community is not that big. It's crazy how the community has evolved into this huge thing. Even the creators, there's a lot more. The creativity is crazy."
Furthermore, a lot of famous names also bagged awards, including: 
Rising Star Award winners
Vanessa Alvarez
Father Fiel Pareja
Krizzle Luna
Top Talent Award winners
Zendee
Marvin Fojas
Yanyan de Jesus
Top Creative Award winners
Stephen Benihagan
Dr. Kilimanguru
Boss Edlyn
Popular Creator Award winners
@JooksToGo
@LennieEnverga
@JLCastillo
Additionally, Tiktok Awards Philippines also showcased performances from a wide array of artists, including Sanya Lopez, SB19, Ella Cruz, Sofia Pablo, EA Guzman, Mark Herras, Donnalyn Bartolome, DJ Loonyo, Zendee, and rappers Gloc 9, and Shanti Dope, among others.
Moreover, our own Moira de la Torre did her own rendition of Olivia Rodrigo's "déjà vu". Meanwhile, Maris Racal and Rico Blanco performed their renowned titles, "Ate Sandali" and "Happy Feelin". 
You can view the tweets from the Tiktok Awards event from the official Tiktok PH Page.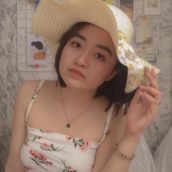 Llana Cabajar
An aspiring adventurist who aims to travel the world someday. Weird and poetic, a great friend for problematic rants and deep talks about life in general. Hit me up on my socials!